FROM ME TO YOU- "GIVING BACK TO MY COMMUNITY"
At a time when most youths call out to government for help, a student at the University of Zambia has decided to give back to her community through a project called "FROM ME TO YOU."
Stellia Zulu a fourth year student in the department of media and communication studies, came up with FROM ME TO YOU a Project that will benefit girls and women both in rural and urban areas in a bid to help attain Sustainable Development Goal (SDG) number 5 which aims to achieve gender equality and empower girls as well as women.
"I have always wanted to be able to help girls and women , especially those from marginalized societies to be able to fully utilize their capabilities and overcome societal norms that have made them comfortable where they are not supposed to be" Ms. Zulu told this reporter in an exclusive interview.
She added that for a long time she did not know where to start from as she not have the much needed confidence and resources but being a summer work travel alumni together with the little resources gathered while she worked in the United States gave her the extra push needed to finally realize her dream of helping others.
"The experience of leaving and working in a totally different culture from where I grew up from and surviving in an environment with people I did not know at all, I knew I was capable of advocating for women in any culture in my own country," Ms. Zulu said.
The project was finally started 6 months ago after she finished her summer work and travel programme because at this point she had gained exposure, some resources and the confidence to be able to promote gender equality.
Council on International Education Exchange (CIEE) gave Ms. Zulu a life changing opportunity.Giving back to her community through giving girls and young women a platform to be able to voice out their concerns and also help connect them to a life changing opportunity is one way in which she has decided to thank CIEE.
Ms. Zulu told this journalist the 3 main objectives that "FROM ME TO YOU" wishes to achieve. She said the projects' first objective is to empower girls and young women by sensitizing them on various topics affecting them through: a radio programme called from me to you that runs every Thursday at 13 hours on UNZ Radio, brochures, social media and interpersonal communication.
"There are still many girls in Zambia especially those in the rural areas whose rights are being violated through being married off early or being dropped out of school simply because their society believes a girls place is in the kitchen, it is our objective to educate such ones on their rights that they might have not even heard of" she explained.
She further stated that the project also aims at identifying secondary school drop outs and take them back to schools that they too can be able to make their dreams a reality.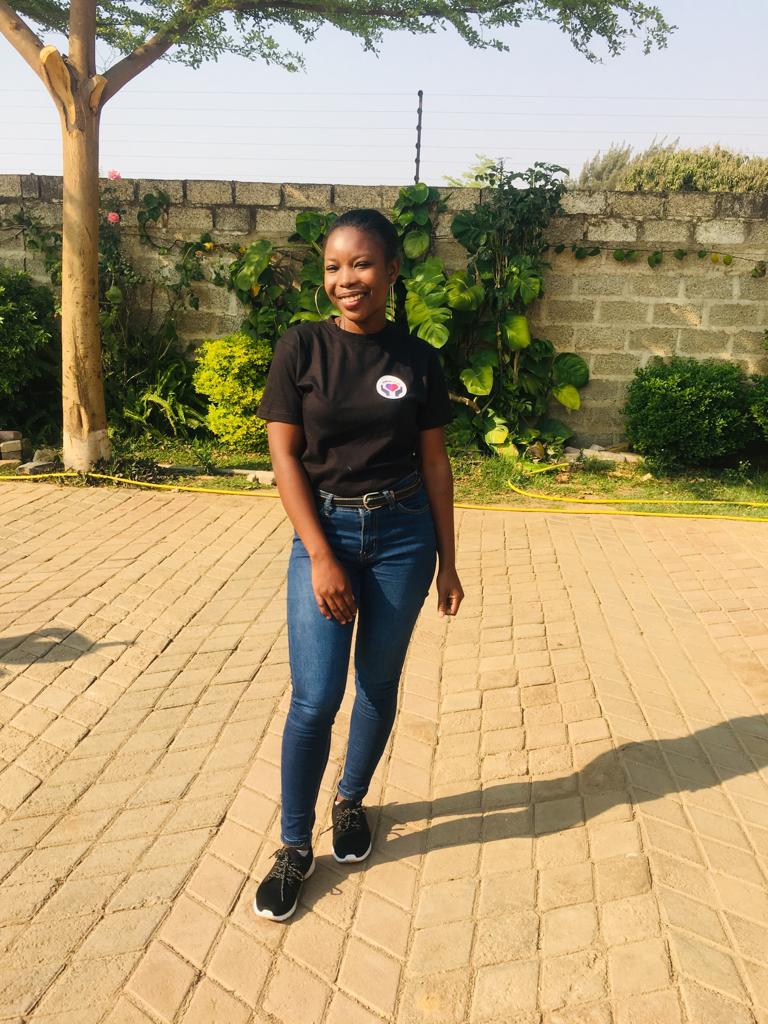 "From me to you" also wishes to motivate the young women and girls that they sensitize by establishing right role models and mentors for them by documenting young ladies and their success stories.
Ms. Zulu further explained that the projects third objective is to promote equality by identifying the gaps in gender inequality, equip girls and young women with adequate knowledge on their rights, social well-being, their talents and academics so that they can fully harness their potential and claim their place in society.
"We intend to equip these women with radio presenting skills so that they can able to produce and present radio programs which will make them feel more part and parcel of the project" she explained.
And Slyvia Mwashanguti who makes jewelries from chitenge materials and was featured on the UNZA radio program "from me to you" to share her success story, explained to this journalist that this is a good initiative as it not only inspires others but also provides people like her an opportunity to be heard to an their works noticed.
Asked about future plans for the project, Ms. Zulu said they wish to open clubs in schools and train pupils so that they can be able to sustain the project in the years to come.