As a young boy growing up in a Christian home, Magnus Mando popularly known as Mag44 was groomed with Christian values which have moulded him into the Christian hip-hop artist he is.
Mando has recorded quite a good number of songs that have taken the country by storm. 'Vichani', 'me I beat|' featuring Esther Phiri, 'pwililika' featuring Karen, 'bana bakwa lesa' and many more songs form his huge library of music he has worked on as an artiste.
He is also Zambia's most rated award – winning gospel artist, song writer and producer. At a tender age, he began singing and rapping in church with the help of his elder brother writing lyrics for him which gave birth to his rapping career.
At 17 years old, Mando's life took a different turn when his mother died and he lost the sense of purpose of his life causing him to drift away from his Christian life. Fortunately, Magnus eventually found his way back to the truth after going through a path of self-discovery.
The highly skilled artiste started learning and producing music in 2005 and later attended a camp meeting at praise Christian center in 2006 where he got saved and realized his life's purpose was to serve God. He officially began his professional career as a gospel rapper in 2009.
One may wonder where the name 'Mag44' may have originated from, that is, his birth name being Magnus Mando. However, many people failed to pronounce his name correctly hence they nicknamed him 'magnum44' which is the name of a pistol.
Mando then decided to erase the 'num' from 'magnum' hence forming the name 'mag44' as his stage name.
"My name has a peculiar meaning, that is, a pistol that shoots out the gospel of Christ to my audience," he says.
Mando says his biggest inspiration is God almighty because he believes without God he wouldn't be where he is now.
Citing his family as having given him much support when he was starting out, Mando notes that his elder sister Kunda Mando was of great help as she was the one that bought him his first computer which he used for the production of songs.
He also describes his brother, beautiful wife and late mother as having highly influenced his musical career.
Mando also notes that friends from the famous production house 'Lota House' have greatly helped mould him into what he is now. Ian Chitundu who is also his business partner at radio cafe studios is one of the friends who have made a mark in his life.
The biggest challenge Mando is facing as a musician is the musical system in Zambia which he describes as a disorganized system.
"There is lack of developing new artist and not much help is rendered to groom them and the selling of the produced songs is poor. There is need for Zambia to build an effective music business system and a lot of training will have to accompany that," he says.
Magnus further emphasized that his anchor through-out his career has been God as he has equipped him with the ability to minister to people all over the country regardless of the language barriers.
"I put in good effort to produce excellent music because I serve an excellent God," he states.
He adds that his willingness to listen to advice from fellow producers and be able to take constructive criticisms helps in shaping his music to suit his targeted audience.
Renowned gospel artist Abel Chungu Musuka, who is a close friend to Mando says that the two of them have come a long way in music. They did a collaboration in a song 'Chalo' in 2005 and this was the starting point of a trail of many more collaborations which fans have faithfully followed.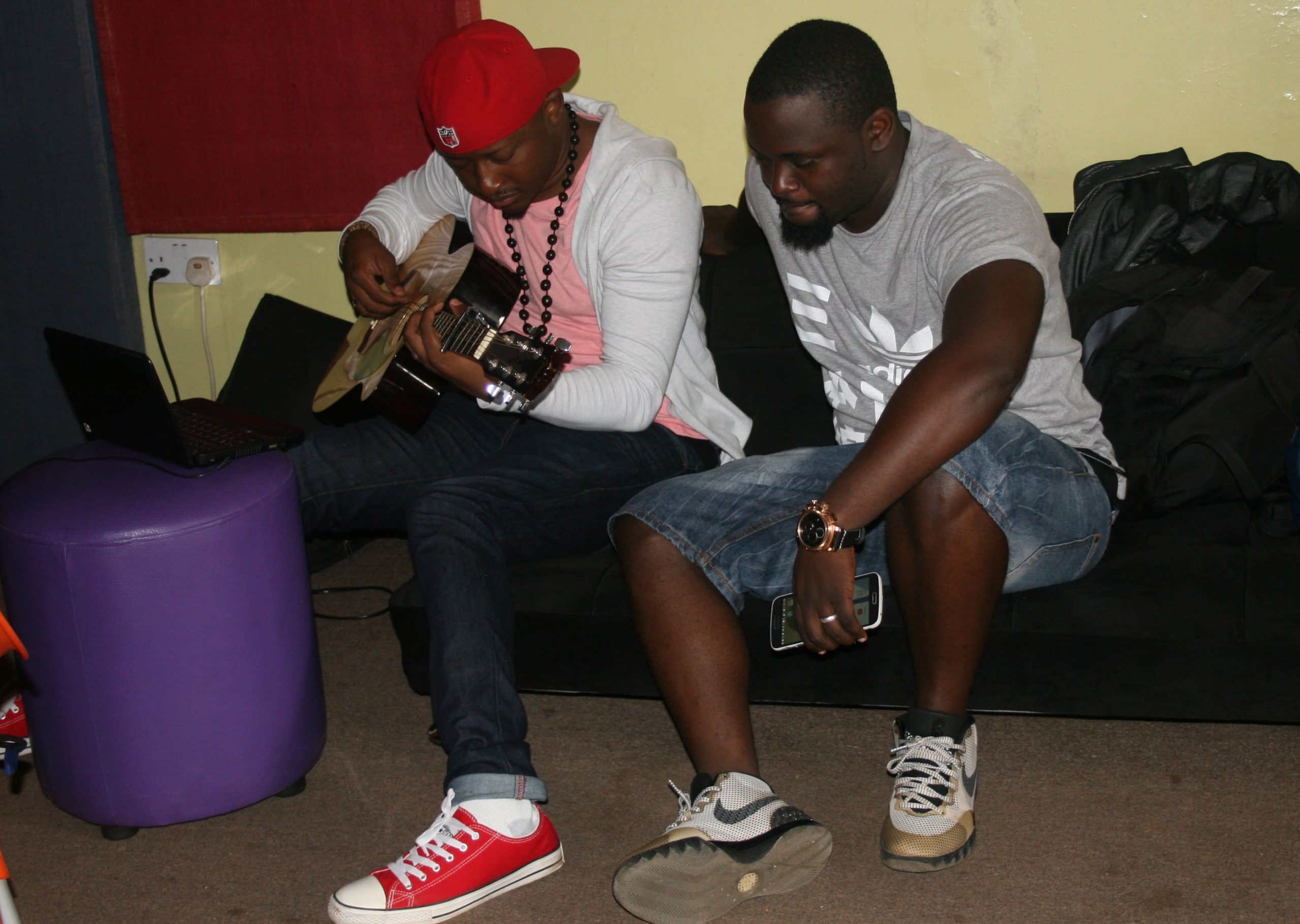 Musuka explains that Magnus' way of life is a huge inspiration to him in many ways.
"Mag44 is so creative and grows at a fast pace. He is man of good character and my musical and friendly experiences with him make me foresee the two of us maintaining a working relationship even in the future," he said.
Lenny Mumbi, a fan of Mando explains that she loves his music because it is refreshing and unique which is what the Zambian Christian music industry needs.
"He brings diversity to the scene and greatly appeals to us youths because he speaks to us in a manner we can understand best," she says.
Mumbi excitedly notes that she is looking forward to the new musical rides that he will take her for.
Mando has collaborated with a lot of musicians and produced a couple of songs that are recognized all over the country.
Sho Baraka, an American gospel hip hop artist is notably one of his biggest artists Mando has collaborated with and this was in a song called 'apologize'.
Zambia Association of Musicians (ZAM) president, Njoya Tembo says Mando has grown and is still growing because he has created a class of his own which allows him to stand out from other artists as a versatile musician.
Tembo describes Mag44 as a humble and selfless person who is able to work well with both upcoming and established artists alike.
Mando has since advised young upcoming artist to take music seriously as it is not an easy outlet when other things fail in life.
"Music is as hard as doing any other job so one should have a right heart for it and work extra hard to achieve his or her goal. You are the solution to the problems you see around you and you should therefore use your music to effect change," he added.
The influential hip-hop artist added the gospel hip hop industry in Zambia has really grown as compared to back in the days when it was not recognized and was looked down on.
In an effort to enhance the growth of the gospel hip-hop industry, Magnus Mando recently launched 'brave only music', a one year old record label which was created to build upcoming artists. Mag44 launched song bird Esther Chungu in December last year and he this year plans to launch artists, Lelwa and a poetic duet, that is, Les Diplomatique.