Multi- talented Zambian dance hall and Afro pop singer T Bwoy has released his first 2017 music video titled 'Call Me' featuring award winning RnB artist Roberto which was shot and produced by Tivo Shikapwasha's Sky Pictures.
The hit video which is part of his forthcoming 'Dweet' album was recorded by T Sean under The High Grade production, who has done several productions with T Bwoy.
"T-Sean composed a beat which he gave me. I called Roberto, who then put the chorus and added the verses in it, so it was just planned that me and Roberto were going to do a song but we didn't know what we were going to sing about," T Bwoy said.
T Bwoy alluded that musicians face a lot of challenges which delay them in shooting videos at the same time they record their songs. This is one of the reasons this music video was released after 12 months of recording the song.
"Call me was actually recorded before the song 'miss you' which was released on the 13th February 2016. What takes us a long time to release videos is the plans that we have for them. The plans I had for the song was to create a video that was going to take me somewhere, I also had to budget for it," He added.
T Bwoy revealed that a song on the album 'Love it' did not last on the music scene, but many musicians appreciated the song and Ashisha, a Jamaican musician who has featured on this album loved the song and so, it was necessary to include a song that Jamaicans loved.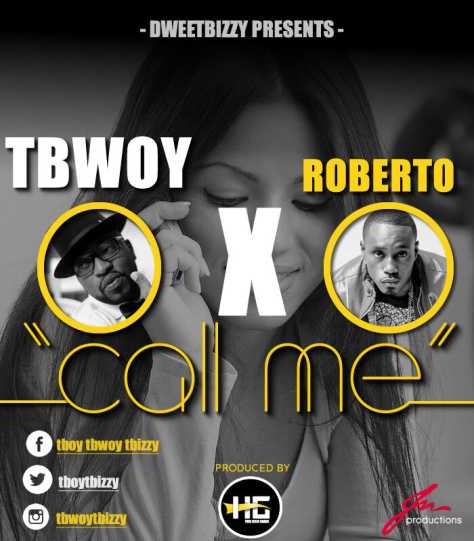 He added that good music lasts for a long time and good Producers know how to make songs that are going to last long. T Bwoy who also opened up on the collaboration with Roberto added that it was not the first time the two artists were working together, as the duo once worked on a song in 2013, which was not completed due to some issues.
Meanwhile, T Bwoy will be launching his album 'Dweet' which is slang for 'Do it' next month on the 3rd at Hollywood city and has featured several prominent musicians such as Roberto, T-Sean, OC, Ink, XL from Jamaica.