Salifyanji Mwengwe Namonje, a pageant model of Lusaka was crowned Miss Peace Zambia this year, edging out 22 other outstanding ladies.
Salifyanji, 22, with her second professional crowned to her name handing over her Miss Valentine Zambia Pageant 2017 crown early this year was one of the most memorable moments.
she took interest in her career from the time she was young and kept the dream strong as she always aimed at achieving higher in future
"My journey started long ago, when I lived in kabwe I won my first pageant at age 7 it was called Miss Baby Kabwe and two years later I contested for another pageant at age 9 and I was crowned Miss Lukanga.
Later on my family relocated to Lusaka, I then joined 5 Star Modeling Agency in 2015. The agency helped me enter for Miss Valentine Kamwala and Miss Peace Zambia but I did not win.
I worked with different designers and this helped me boost my confidence
Miss Namonje said the modeling career calls for patience and hard work.
She revealed "I had contested for several pageants but I did not win the first title whenever I contested. This broke my heart so many times and I thought I should quit"," But the more I failed the more I knew I had a lot of work to do to get to the top"
She said self-branding as a model is vital as it helps to define what kind of a model a person is and will be in their life career.
"I am a beauty queen that's my strength and from that I have grown my confidence but at the same time I do not restrict myself.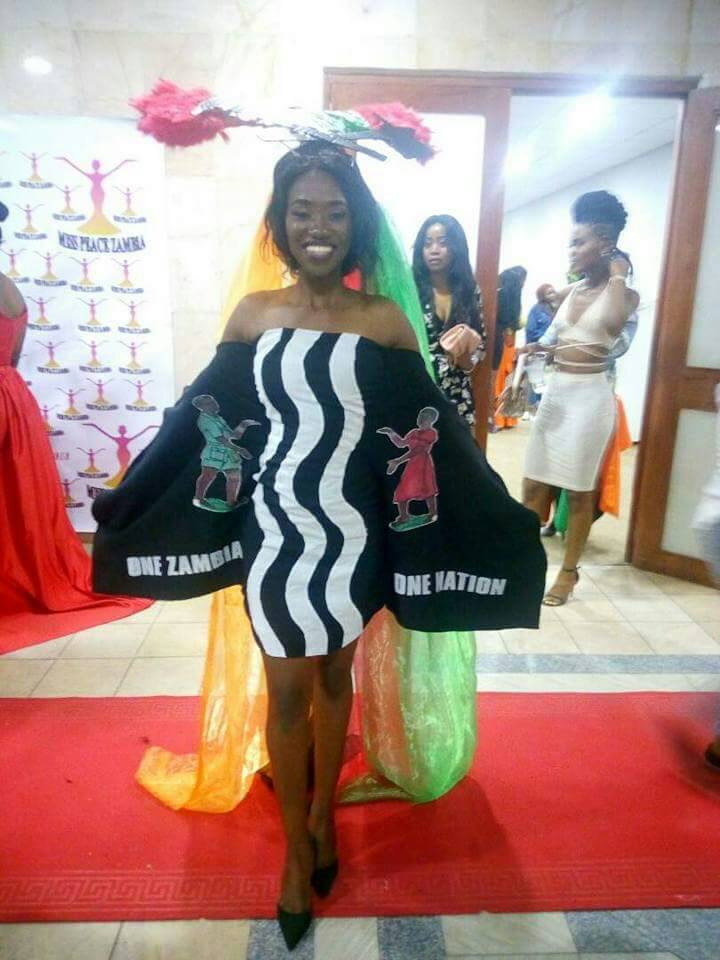 Fashion is key to every model and for me I try to grow my brand from what I wear to who I socialize with," she said.
Salifyanji helps to create all the costumes she wears especially the creativity and national costume as she believes being part of something makes it easy to pull anything off as you walk the runway.
As an effort to expand her brand "Salifyanji The Black Barbie", she works for different brands for their activation promotions this is an effort she makes to socialize with other beauty queens and runway or billboard models as this may help anyone to learn and rediscover your purpose in the industry.
"My greatest desire in the modeling industry is to help fellow models brand themselves so well to attract the right kind of brand that should employ them for their job preference.
While ultimately I want to start a campaign that I will call a happy Zambia this is dedicated to our mothers and sisters in prison as an effort to help them in the little necessities needed.
Salifyanji aims to contest for Miss Zambia one day hoping to expand her brand.