Keep Clean and Healthy campaign day on the Copperbelt in Kitwe town left 'Bryan Bwembya' popularly known as 'B-flow' in an inexplicable state as his timberland shoes were taken off his feet by his suspected fans.
The Zambian dancehall artist last week Saturday toured Chiwempala market with Local Government Minister Vincent Mwale for the Keep Green and Healthy campaign to sensitise residents on good hygiene.
During the campaign with his timberland shoes on his feet, a multitude of fans and other people who had gone to participate in the campaign were excited to see him.
B-flow could hardly tell whether the incident was planned or it was just an accident that just happened accidentally.
"In the middle of the confusion someone stepped on my heel and before i knew it, the right shoe was gone. I took off the left one and asked someone to keep for me while my team looked for the other one, but he also kept it for good." He explained
B-flow described the situation as a laughable 'scenario' which did not affect him in anyways but he believes love comes in all forms and fans can show love in various ways.
"Sounds unbelievable but such things happen and it did happen to me on this day."
Many fellow artists conveyed laughter on the incident as they wondered how such a thing could easily happen.
However the hit singer of 'Dear Mama' said he had to let go of his shoes for the love of his Kitwe fans.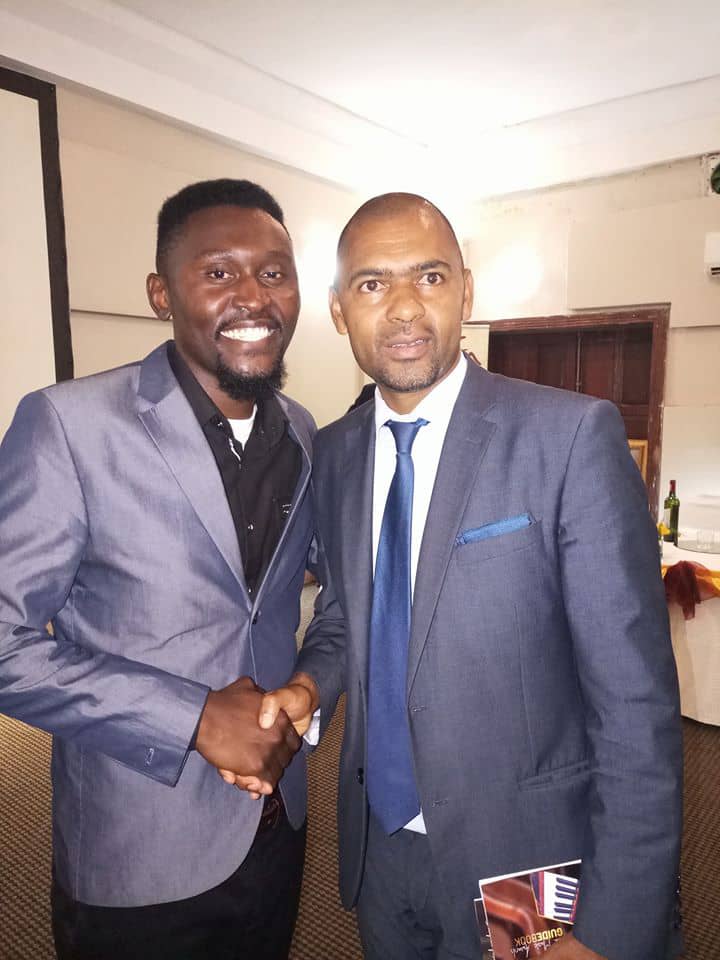 Confusion became overwhelming at the place after the situation was announced and was only maintained by the Police who came to the place.
The multi award winning artist is known for his great music that speaks about Gender Based violence (GBV), HIV and AIDS, and many other issues affecting women and the marginalized in society.
B-flow recently released his latest single for the year 2018 titled 'Atishani' which has so far received massive support from the general public.
The singer also revealed that he is working on something new at his studio called, 'Music For Change Studios' and promises his fans to be on a look out.