Juss a Lusaka based comedian left attendants filled with laughter and aching ribs following his performance at the Thursday Gags Night of Laughter held at the Queens Calabash Restaurant in Rhodes Park.
Juss who was the main act of the event left fans yearning for more of his crowd pulling jokes as he made his way off the stage.
In an interview with Lusaka Star, Juss said his urge to entertain people is what inspires him to keep thriving in his stand-up comedy and delivering the best performance whenever he is on stage.
"I have always wanted to make people smile and that alone is much motivation for me to do comedy, it is always important to evoke certain emotions in people and happiness is one of them," he said.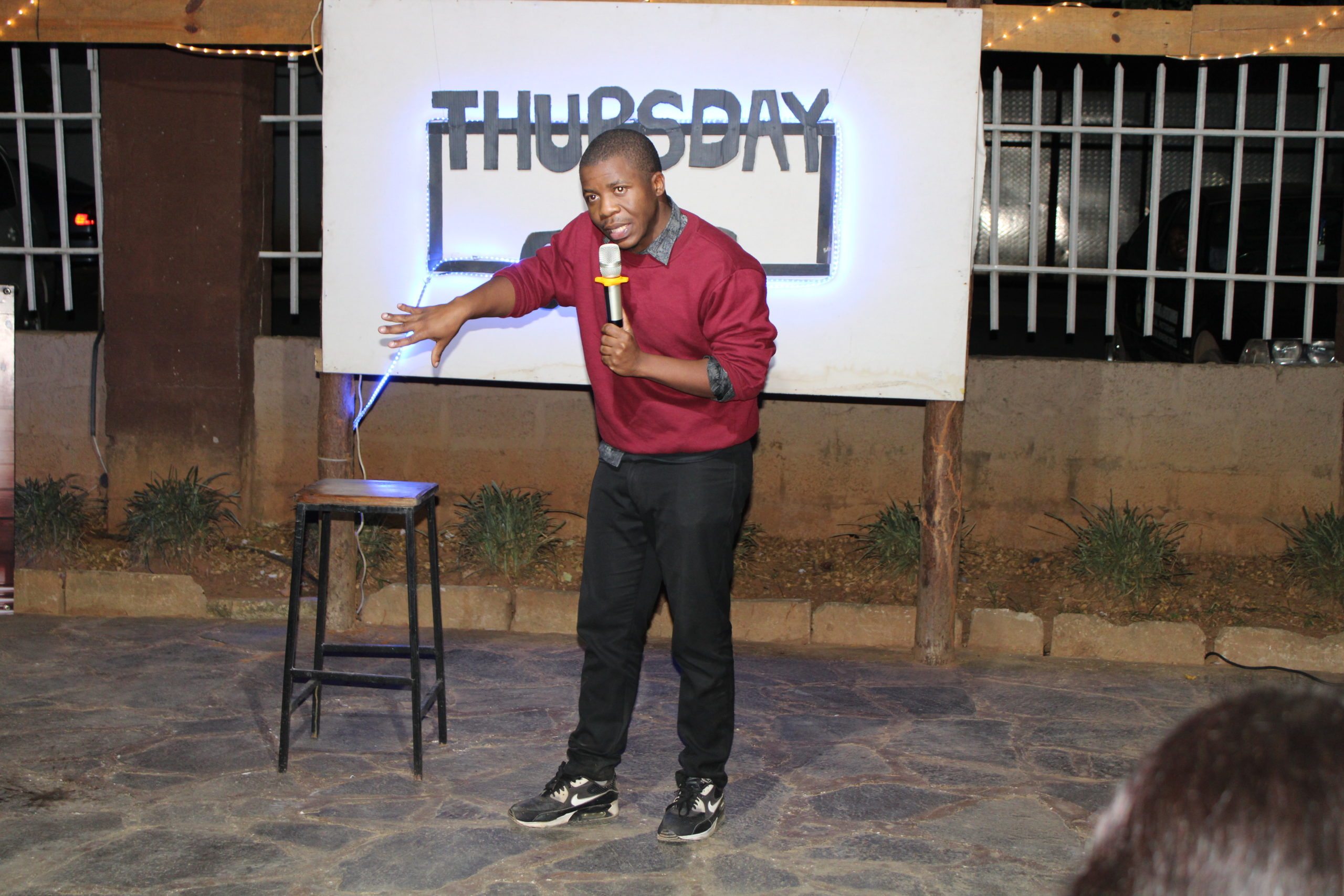 The event attendants were amazed by Juss's performance who they described as funniest throughout the show.
"Juss was so funny tonight I did not expect such an amazing performance, he made everyone laugh from the time he stepped on the stage until he left," Sydney Mwewa said.
Another attendant at the show commended the comedian's confidence throughout his time on stage making everybody around calling for more of his jokes.
"Juss was undoubtedly the best of the on today's Thursday Gags, with high confidence levels as well as crazy jokes that made it inevitable for all of us not to laugh in the end," Judy Inambao said.
Juss whose birth names are Malumbe Musowe, further expressed the need for comedians to put in more practice in their craft in order to help people bury their worries once they sit to watch their performances at any place and time.
"People have different challenges in life and as standup comedians, we try everything to make people laugh and forget their worries through comedy," he said.
Thursday Gags Night of Laughter saw performances from Bush who opened the flow with a variety of jokes before calling upon True Black D, Smoke , King Saint, Bonface Ng'oma and Geshom Chishimba wrapped up the night.