NKANA Football club says it will take the second leg match against San Pedro of Ivory Coast like a 'war' to ensure that the club progress to the next round of the confederation cup play offs.
Nkana assistant Coach Manfred Chabinga said the club will take their second leg game like a matter of life and death despite boasting of a three goal advantage over the West African team.
Mr. Chabinga said Nkana was going to play another 90 minutes just like they did at home as such there was no need to relax.
"Our game in Ivory Coast will be a total war, we have told the boys the importance of keeping concentration levels very high and avoiding lapses at the back," he said.
The coach also explained that the club dropped midfielder Kelvin Mubanga from the squad to face San Pedro because of tactical reasons.
He said there was need to give everyone a chance in the squad, thus the selection of Kasonde Bwalya ahead of Mubanga.
Mr. Chibinga also explained that the midfielder's omission had nothing to do with the reaction he gave following his substitution at the weekend in the first match.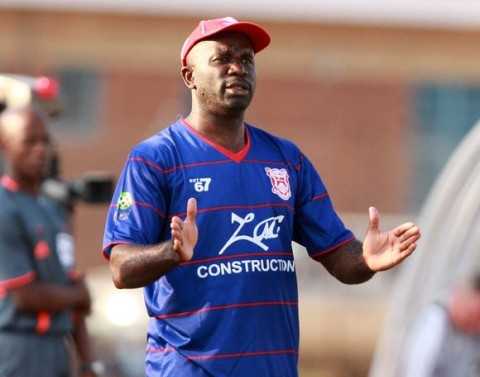 "It's very important that everyone in the team is involved and this can only be achieved by giving chance to others, we have a number of other good players so we always need to be strategic in the team selection, the league is also starting in a week's time so we don't want our players fatigued before we kick a ball in the league," he said.
He further clarified that Mubanga's substitution at the weekend in the 42 minute was because the player had picked an early yellow card and as such the team didn't want to risk him with a red card.
The midfielder reacted to the substitution by snubbing head coach Beston Chambish's hand shake before he made way to the tunnel.
Mubanga has since apologized to head coach Chambishi for the reaction and hoped the incidence won't affect their relationship going forward.
"I have already apologized to my coach over my reaction and I am hopeful he will understand," Mubanga said in Kitwe yesterday.
Meanwhile, Nkana has named a strong 19-man squad to face San Pedro with Allan Chibwe and Kelvin Mulunga the only goalkeeper travelling.
Others on the list includes defenders Joseph Musonda, Richard Ocran, Ben banh, Hassan Ramadani, Laison Thole and Given Sinyangwe while Chisamba Lungu, Harrison Chisala, Bwalya Kasonde, Obed Masumbuko, Fred TShimenga, Shadreck Malambo, Simon Bwalya and Ducan Otieno completes the midfield slot.
Strikers Ronald Kampamba, Festus Mbewe and Walter Bwalya completes the 19 man squad for Nkana.