Government through the Zambia Enviromnetal Management Agency(ZEMA) has awarded the Children's Environmental Health Foundation(CEHF) for their country wide climate change contribution as well as lead in paint prevention campaign.
Speaking during the award giving ceremony held at Lusaka's Taj Pamodzi Hotel, Deputy Secretary to the Cabinet, Mr Christopher Nvunga said the award and certificate was recognition for CEHF's successful development of regulations to phaseout lead in paint in Zambia.
He said it was also meant to recognize the successful study and campaign conducted by the organization in eliminating leading in paint in Zambia as well as climate change.
And delighted CEHF Chairperson Michael Musenga said the organization was grateful for such a recognition as it would motivate to continue advocating for a healthy and strong nation by encouraging public health standards that would benefit the current and future generation.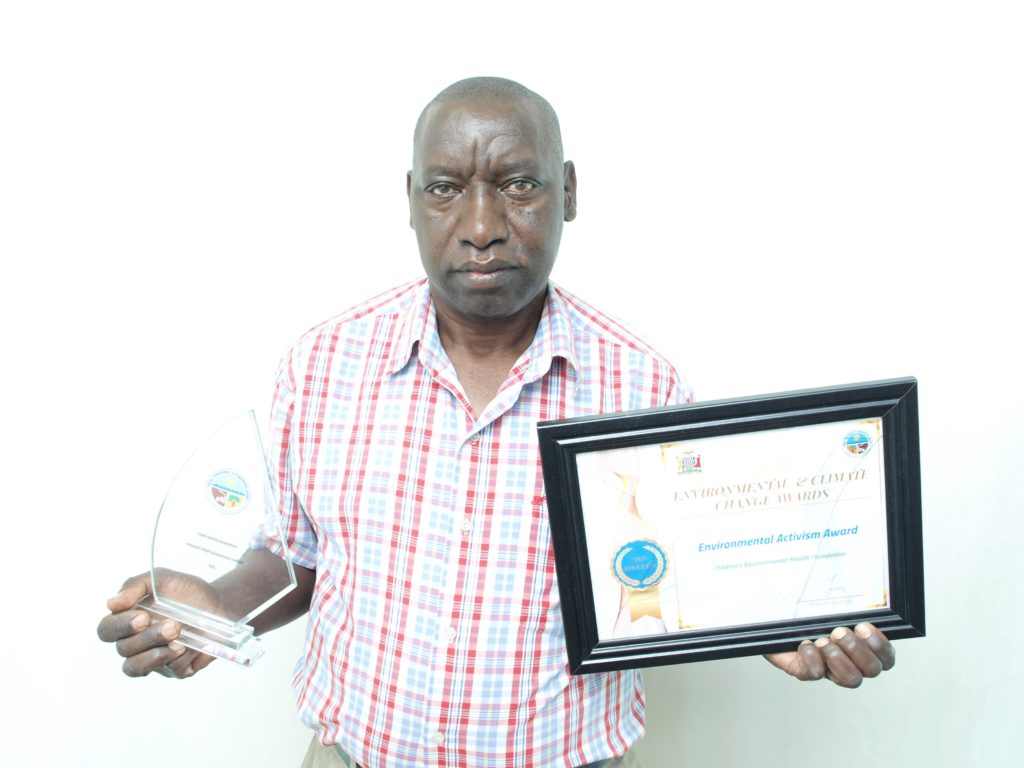 Mr Musenga highlighted that the environmental and climate change award meant a lot to CEHF and the organization would ensure that the campaign comes to a successful end in order to enable a favorable environment for children's and public health through environmental activism.
Meanwhile World Allliance for Mercury Free Dentistry President Charlie Brown thanked the Zambian government for having contributed immensely to the campaign for a Mercury Free Dentistry in Zambia.
Mr Brown said that Zambia was a role model nation in Southern Africa when it came to advocating for a Mercury free dentistry.
"Let's us work together for the transition of a full Mercury free dentistry especially for this great nation," he expressed.
He said that the World Alliance would continue working with its NGO partner CEHF and certainly the Ministry of Health in Zambia so as to shift Dentistry alternatives; glass ionemers, composite and its components.