History sparkles with examples of renowned people who are products of the University of Zambia. Every year, the University produces an average of 4,000 graduates but one would wonder what these graduates have contributed to the betterment and success of the country.
The University of Zambia is ranked top in the country; 55 in Africa, and 3,493 in the world. These rankings show how universities fair against their peers around the world and how far a degree awarded at said university can help graduates find jobs around the world.
Compared to previous years of ranking, last year during the 229th ranking of universities, the University of Zambia's global ranking dropped. Part of the contributing factors is that the university is still using outdated curriculum and not up to date with current systems used by other universities around the World coupled with student riots and strikes by lecturer .
Since inception in 1966, one would ask, has enough been done to improve the overall curriculum as well as the institution's infrastructure? which still leaves much to be desired for.
The Infrastructure can no longer match the changes that the world has experienced. Universities are supposed to produce graduates who provide workable answers to the challenges the country is facing.
A number of records reveal a vast skills-gap suggesting that half of all graduates are not employed, or cannot offer employment to members of society because they are not "fully baked", some of those that graduate are not even able to work for themselves.
Most times students submit the same research topics, copied assignments, recycled questions and too much plagiarism of web contents yet some lecturers fail to notice. Furthermore, the ongoing closures inhibit students to have full opportunities and experience real life work through industrial attachments to gain experience and skills.
Times are changing and higher education institutions must learn to keep up with new innovations and technologies and prepare students for a globally competitive workforce, students enroll in universities to have knowledge and skills that higher education offers.
The University of Zambia plays an integral part in honing students to be globally competitive, however, in recent years it has failed to prepare students for a life beyond the university walls. Students who have graduated are finding themselves doing small jobs, frustrated and unable to find employment.
When someone graduates they are eager to put into practice what they learned. However, for UNZA students life outside university is different. Our suggestions for the university is that it must be able to produce graduates who have a solid understanding of the workplace.
Higher education institutions should be able to prepare individuals with adequate and relevant job skills and prepare them to be active members of their communities and societies.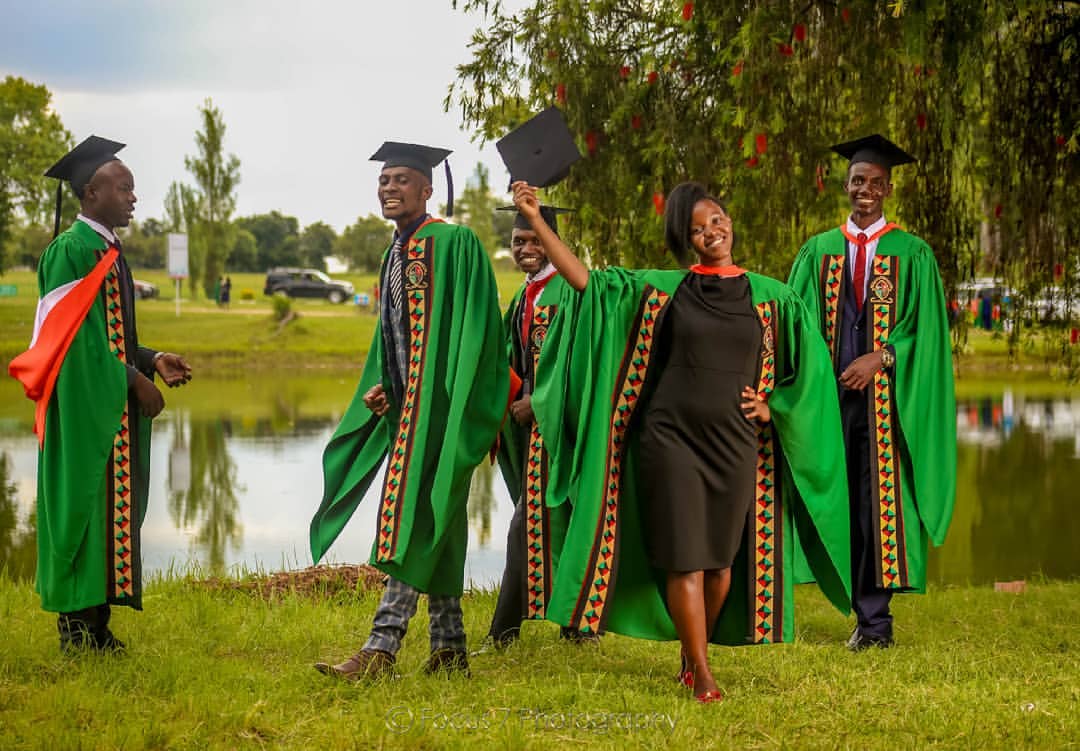 But this is not the case for most University graduates in Zambia because most of them end up jobless or doing nothing because they are not equipped with the relevant job skills.
Despite being the highest learning institution in the country, the university's education curriculum is still far worse than most countries in the world. The university rarely updates it curriculum and most of literature and book being used at the library are outdated.
Higher learning institution should constantly be re-training lecturers to keep up with the current technology and information updates around the world. You sometimes find that lectures employed in the 1990s who had little or no knowledge about the new technology are still teaching.
A student's personal mode of learning is in fact through experiencing what is happening and recognizing things through practical approach. This makes the learner enhance their speculative knowledge and are able to judge in accordance with the facts.
However, the Zambian education system as experienced by most students particularly those at University of Zambia only prepares you to take examinations, beyond that you are on your own.
The university graduates encounter difficulties to carry out their work satisfactorily, that is, the mismatch between the theoretical nature of university training and the nature of occupational work dominates public discussion.
The university's curriculum does not produce graduates that respond to the current structure of our economy, Instead the university curriculum is tailored in such a way that it's too theoretical such that student struggle to be innovative and contribute to the economy.
Almost 30 years later, Zambia is probably the only place in Africa where you can find a highly qualified accountant or banker unemployed…we have created saturation.
What higher learning institutions need is a focused approach and fundamental changes of a curriculum and invest more in technical, vocational and entrepreneurial education, that promotes innovation, creates graduates that will employ themselves and employ others with skills to create jobs and wealth. As it stands otherwise, we still have a long way to go.