Legendary entertainer Dalisoul popularly known as Mwana Wamu Komboni says winning awards should not be the basis for him to produce quality music.
The singer, who took the Zambian entertainment industry by storm in 2006 with his "Shansha" song stressed he doesn't have to solely focus on awards as he believes the endless support he has received from fans in his music journey is what matters the most to him.
"My biggest awards in my career are my fans because they have been very valuable in my journey and it is for that reason that I continue to pursue music and produce songs that appeal to them," he said.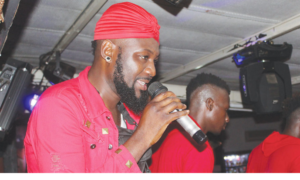 The Shansha singer disclosed that he has always aimed to educate people on various issues in society and believes his music is serving its intended purpose.
He further said: "The only way to make it in this industry is to be yourself and people will appreciate you without having to struggle."
Meanwhile, Dalisoul believes he earned himself a slot on Komboni Radio because of his music which he is confident has spoken for the voiceless in society.
The Chikondi ni Love singer further disclosed that he managed to groom fourteen young Jerabo dancers, a move which provides them with employment, thus adding value not only to the entertainment industry, but to the nation at large.
He says he looks forward to working with various musicians and stakeholders in society in order to bring about behavioral change in society.
Dalisoul's music has crossed boarders with a wide listenership in Malawi, Zimbabwe and other Southern African countries and has collaborated with Malawians artists such as Skeffa Chimoto and Armstrong on songs such as Musiye Ayende and One Day.
The talented singer and performer has recoeded hit singles like Shansha, Chipyango, Kwasu kuliye mutengo utali, to mention a few and has become an all-time favourite for marketing road shows and has groomed himself to be a radio personality.