Zambia's award-winning performer Drimz says the greatest achievement in his music career so far is having a positive impact on people's minds.
Drimz, whose real name is Lota Mandevu said he gets excited to see society being inspired by his output.
The singer, who is also a songwriter and producer added that despite him having achieved some of the goals he set upon joining the industry, he believes he still has to set new goals in order to remain relevant in the music industry.
"Every artist has targets which they wish to achieve in their career. When those goals are achieved, it doesn't mean you have come to the end of the world, one needs to do more and achieve other goals because life is dynamic," Drimz said.
The Ireen Mambilima hitmaker also bragged to be one artist who is working tirelessly to ensure that the Zambian music industry reaches a higher level and gets recognized in international countries.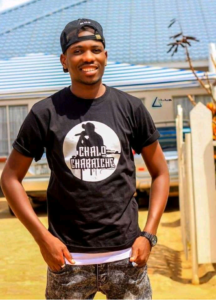 "I look at myself as a person who is hungry for more and I think for us to grow our music further, fellow Zambians need to appreciate our music more so that we can induce this feeling to a foreign market", he said.
He further said: "Musicians have to take up the responsibility of selling Zambian music beyond borders as it is a representation of our culture."
Drimz, also known as Mr. Muziq said, he has had an "adventurous and interesting" experience and singled out one of the leading challenge consumers of music are currently facing.
"Zambians are still trying to adjust and adapt to the new technology which can enable them to buy music online rather than on hard copies as they are becoming scarce," he added.
The artist further called on members of the public to help address the problems artists face by taking a keen interest in the issues they face.
Meanwhile, producer Kekero, who has worked with Drimz on songs such as Mule Nsungila, featuring Wezi as well as CQ's Never Never, described working with Drimz as "an awesome experience."
"Drimz is a very educative and creative guy to work with and his music is timeless", he added.
The star released Kontolola a song he did with Israel two months ago and is planning to drop a new song towards the end of July.