Health Professions Council of Zambia (HPCZ) has urged recently inducted medical graduands to go beyond expectations of the public and serve with due diligence.
Speaking at the Induction Ceremony that was held at Ridgeway Campus yesterday, HPCZ representative Bwalya Bwembya said that by taking the oath, there would be no excuse for the newly appointed health practitioners not to abide by it.
"Be reminded that the impact of the university will be measured by the immense contribution that you are going to make, and also the things that you are going to demonstrate to the people out there; that you have received the required competences and knowledge,"

he said.
Bwembya added that HPCZ acknowledged the input of the various lecturers and parties involved in the administration that had made the training of the practitioners successful .
The students we are witnessing today will not only reflect the nature of training they have received, but also how they have been molded,"

Bwembya said.
The HPCZ representative said that the council had been trusted with the duty of ensuring that health practitioners legally practice the profession, and is therefore expected to ensure that all practitioners have a funded practicing certificate.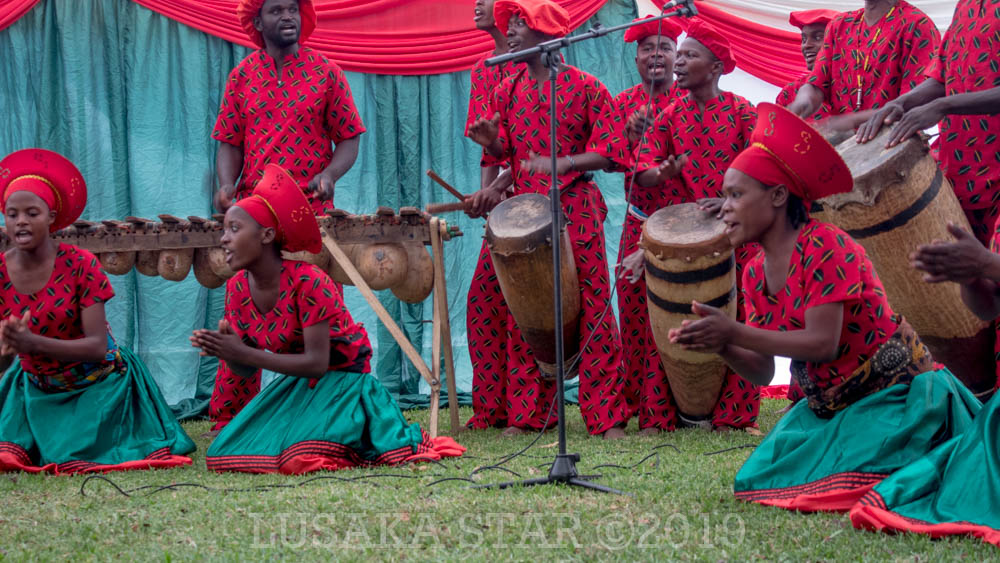 Meanwhile the General Nursing Council of Zambia (GNRZ) reminded the newly inducted medical practitioners that the pledge was a practice and confirmation of individual and collective beliefs.
Speaking on behalf of the Chief Executive Officer of GNCZ Aaron Banda, James Mesa said that the pledge was a declaration to the councils' commitment to assume the responsibilities and obligations of the nursing and midwifery profession.
Present at the ceremony was guest of honour Prof. Elwyn Chomba who was representing the Minister of Health Chitalu Chilufya, acting Vice Chancellor Michael Mulenga, Deputy Secretary General for the Patriotic Front Mumbu Phiri and the Dean of Medicine Dr. Elliot Kafumucache among others.