"The best student award goes to…….." these are the words many students would want to hear at the end of an academic year be it in 1st year(freshman year) or at the end of their studies.
While some students are intrinsically motivated (a type of motivation that comes from within oneself to work hard), a good number of students are extrinsically motivated (a type of motivation that comes from outside oneself to work hard e.g. receiving an award).
In an interview with the Lusaka Star, Mr. Fedelis Muzyamba a lecturer in the department of Media and Communication Studies at the University Of Zambia (UNZA) said motivating students either by individual lecturers or by the department is important as it pushes students to study not just hard but harder and compete amongst themselves.
"Students need motivation at all levels in the course of their studies from 1st year all the way to their final year, sometimes it's the small details of awards that matter like passing of a congratulatory statement or an uprising facial gesture" he explained.
Mr. Muzyamba further explained that awards such as prizes or letter of recommendation can be given to students that do exceptionally well which in turn motivates them to do more and also inspires other students to work hard.
Gertrude Manda best graduating student in the department of Media and Communication Studies during the 48th UNZA graduation ceremony said awards give students a sense of pride and motivates one to reach greater heights.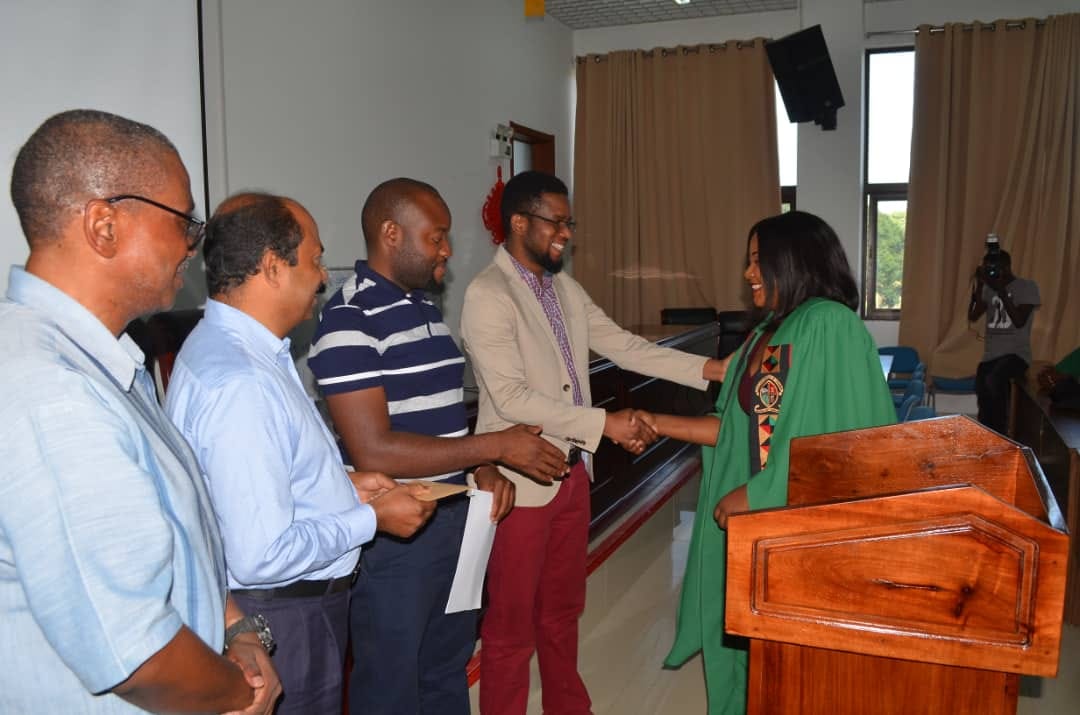 With a smile so big on her face that no words can explain, Ms. Manda added that awards are a reward for hard work and they show that hard work really pays off after all and the money that comes with them is not bad either.
"In my department only graduating students are awarded and from the time I was in 1st year I really wanted to be among the recipients, seeing my seniors get awarded motivated me to work extra hard "a proud Ms. Manda explained.
Chikoti Chipopola, a student at the University of Zambia said students should have personal reasons to be motivated but, more than often, that falls inadequate for long term motivation hence awards play a vital role for long term motivation.
Luyando Muloshi a 4th year student in the school of Law at the University of Zambia who was the recipient of the Deans Award best performing student both at 2nd and 3rd year, explained that she did not expect the award both times but it was a pleasant surprise and that the money that came with the award was a bonus.
"Getting an award does not push you to work hard just for the award because on one hand you do not want to disappoint yourself and on the other you do not want to disappoint the people around you who constantly look up to you" she explained
Ms. Muloshi who with no doubt does not want to disappoint herself or the people around her, further added that as one receives more academic awards, class mates start seeing them as competition and wait for their down fall, to prove them wrong one works even more harder and gets more awards.
She also said giving awards to best performing students at any level of their academic journey ,gives an incentive to students to know that their hard work does not go unnoticed and awards open up doors to better and bigger opportunities such as scholarships and jobs.
"Awards give a feeling of self-accomplishments and realization that you can achieve anything you set your mind to do" an all smiles as Ms. Muloshi explained.
Most University students have suggested that motivational activities be adopted in the educational system. Activities such as awards giving ceremonies for best students in respective programs in all schools and also having students attend motivational forums.
Any form of motivation can help students reach their personal goals and also facilitates for the self-development of an individual. Once students meet some initial goals, they realize the clear link between effort and results.
It is with no doubt that motivated students can lead to increased productivity and allow a University to achieve higher levels of output.
Whether one is intrinsically motivated or not, it is clear that extrinsic motivation in form of motivational talks from lecturers and indeed awards giving ceremonies is important in the education system.