Reggae/Dance hall gospel artist Damiano has urged youths to flee from acts that have potential of leading them to sin if they are to inherit the kingdom of heaven, as portrayed in his recent song Run .
Damiano, whose real name is Damiano Chilekwa recently released his second album called Monday in which the newly released Run stems from.
The artist, also known as Mwana Mfumu said he decided to compose the song after seeing the evil that has risen amidst the growing generation.
"A lot of youths in our society are used to 'hype' kind of music, but in the Run song, I wanted to be more centered on the educating about a more responsible life, unlike just entertaining them," Damiano said.
The Fileke fye singer further opened up on the kind of response the song has continued to receive from fans, both on social media and in person.
"The song reception has been positive thus far as I honestly did not expect it to be this big as it has only been in circulation for two weeks," Damiano said.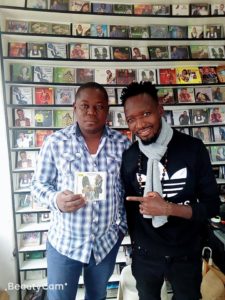 Meanwhile, one fan, Beatrice Malama who loved Damiano's song complemented him for what she termed as "good work" and believes that the song serves as an inspiring to many youths.
"This is the best song I have heard from the Monday album because it focuses on the wrong doings within our society. It is very educative and full of wisdom", she said.
Another fan, Caleb Mwiinde commended the song for its advocacy and influence in re-shaping one's spiritual life for the "inheritance of eternal life."
"Run is such a powerful and extra-ordinary song that directly questions our spiritual well-being. It has can transform one to be flawless by running away from sin", he said.
Damiano, who became a gospel artist in 2005 now has two albums under his name which are Picture in me and Monday in 2015 and 2019 respectively.