The Modelling industry in Zambia has for a long time been categorized as the unfruitful career for most models, once they don't win a queen title their modelling career seems unclear, but for Precious Phiri she broke the norm and has risen to great heights.
Precious Banda known by so many things such as the business lady lifted the title of MISS UNZA 2019 after an overarching performance of 13 other young ladies that put up a great show.
The Miss UNZA pageant night was filled with so many activities and the ladies did not stop to impress and prove their queen ship through the many acts that were scheduled for the night.
Further to her victory, she took it to Facebook and captioned her crowning photos 'From the streets of the ghetto to being the queen of the highest learning institution in Zambia…'
However, the 23 year old's journey has not been a smooth one, at the age of 11 she participated in a community pageant and didn't get any title.
But that did not stop her from trying one more time, by the time she was 16 she had lost a couple of pageants.
But her enthusiasm to support the female folk did not stop her from trying again, she contested for the Miss UNZA pageant in her first year of study at the institution and managed to get the second princess title.
Later on, she searched for greener pasture and contested in Miss School of Education pageant and scoped the first title.
The young model handed over her title last month and triumphed to contest in the highly contested Miss UNZA pageant.
The model carries the three queen titles to her name now, Miss Zambia University Sports Association (ZUSA), Miss School of Education title at UNZA and the latest addition Miss UNZA 2019/2020.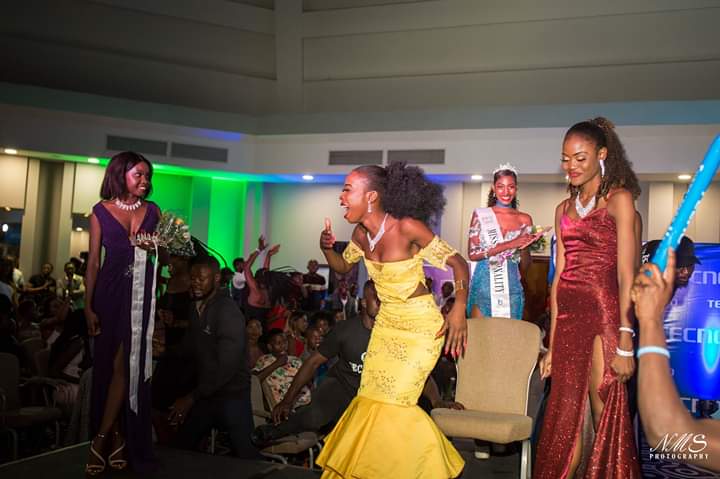 The Miss UNZA pageant was held on September 28 at Radisson Blu Hotel under the theme 'Raising Awareness in Regards to Keeping Zambia Clean, Green and Healthy'.
The  top four winners for the night were, Precious Phiri who scoped the Miss UNZA title, Tehila Masala who was the first runner up, Mwangana Choongo who scoped the second princess title and  Dorah Tembo scoped the miss personality title.