Twenty-year-old Kasonde Mutale popularly known as Jackie has found herself reshaping the modelling industry in the past two years.
She describes herself as an artist because she says modelling is much more than posing and pictures but it's about creating and bringing to life something that will speak without words.
Since the kick start of her career in 2017, the young model and blogger has brought out some of the most amazing development in the modelling industry and that has made her have a place in the modelling circle through different endorsements such as being an ambassador for well profound makeup brand 'Shodol'.
"One of my biggest achievements so far is working with "Shodol" as a brand ambassador and that helped me become even more confident in my career as a model and as a blogger."
The young model said some of the achievements in the past years have been quite small but relevant for her to thrive in the industry.
"I have become a stylist and a blogger through the little experiences so far," she said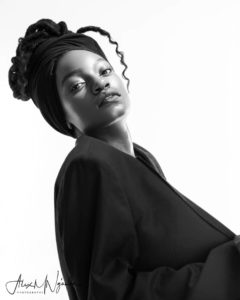 She said growing up watching shows such as Americas next top model helped her know a lot about her body and how to work with it as a model and as an artist.
"It helped me grow and appreciate everything about myself as a person and as a brand," she said.
The young model describes working with upcoming photographers as an asset because the creativity among emerging talent is overwhelming and should be applauded.
"There times where you want support from your family and friends but they do not see the light at the end of the tunnel as you see it,"she said.
The blogger said the modelling industry is about sacrifice and compromise but not at the expense of losing yourself.
"People will offer you jobs that will not resonate with who you are as a model and some jobs will seem like the right job for your career but once you re-evaluate its not as worth it , that's when the battle begins but you should know you are the driver of your own career,"she said.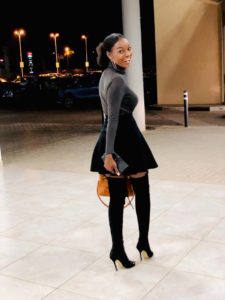 Jackie advised young models to first define themselves before joining the modelling industry as it is not all about the glitz and the glam.