Lusaka's dance-hall heavyweight T-Sean has called on upcoming dance-hall artists to incorporate different genres of music so as to remain relevant in the industry.
The balance it up hit-marker, whose real is Richard Sean Mulenga urges up-comers in the dance-hall genre to be as creative as possible to attract the fans.
" Firstly, being a dance-hall artist requires you to be creative and fuse in different genres and come up with unique styles that people will appreciate and accept at the end of the day," said T-Sean.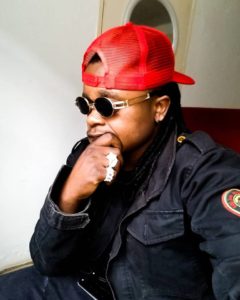 Mr. Baila who is also the founder of Daddy Care Initiative (DCI) called on the all dance-hall artists to embrace and produce relatable songs to the audience.
"Dance-hall needs artists that are quick to adapt and do music that fans can easily relate to even as they support your music, a good example being 'Don't lead me on' which features T-bwoy," he added.
The Bizzy Baila International producer, who has worked with a number of upcoming artists both as a producer and artists foresees a brighter side in dance-hall in the near future.
"I recently collaborated with Bow Chase, Mic Burner and Young Willy on 'Balance it up', honestly there is great talent in Zambian dance-hall artists," said T-Sean.
Just after releasing 'Grateful' , T-Sean is currently working on an EP album titled Escobar which draws his fans back to his early days of 'Show me your swag'.
"Escobar is an EP album that draws my fans to the days that seem to be long forgotten but golden, the days when i was just getting started with my music career," explained T-Sean.
The 8-song EP album features Bobby East, Koby, Slap Dee, Yung Verbal, Dope G, T-Bwoy and Jay Cash among others.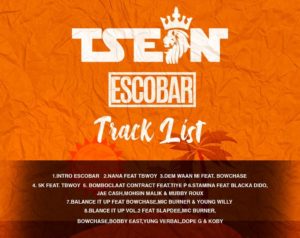 .