After an overwhelming performance by sixteen ladies to win the title of Miss Universe Zambia, Didia Mukwala emerged victoriously and carried the title.
The 26-year-old model of Lusaka had walked for renowned fashion shows in Zambia such as the annual Zambia Fashion Week and has added another title to her name.
The night saw Victoria Mulengula scoop the first runner up position, while Wantakisha Kiwala won the 2nd princess title, the best national costume was scooped by Charity Nomvuula Mwanza and Miss personality by Jubilee Shinga.
The categories showcased for the night included the national costume category, swimsuit competition to announce the top 10 and the competition gown to announce the top 5.
However, Miss Mukwala is scheduled to represent Zambia at Miss Universe Intercontinental later this year.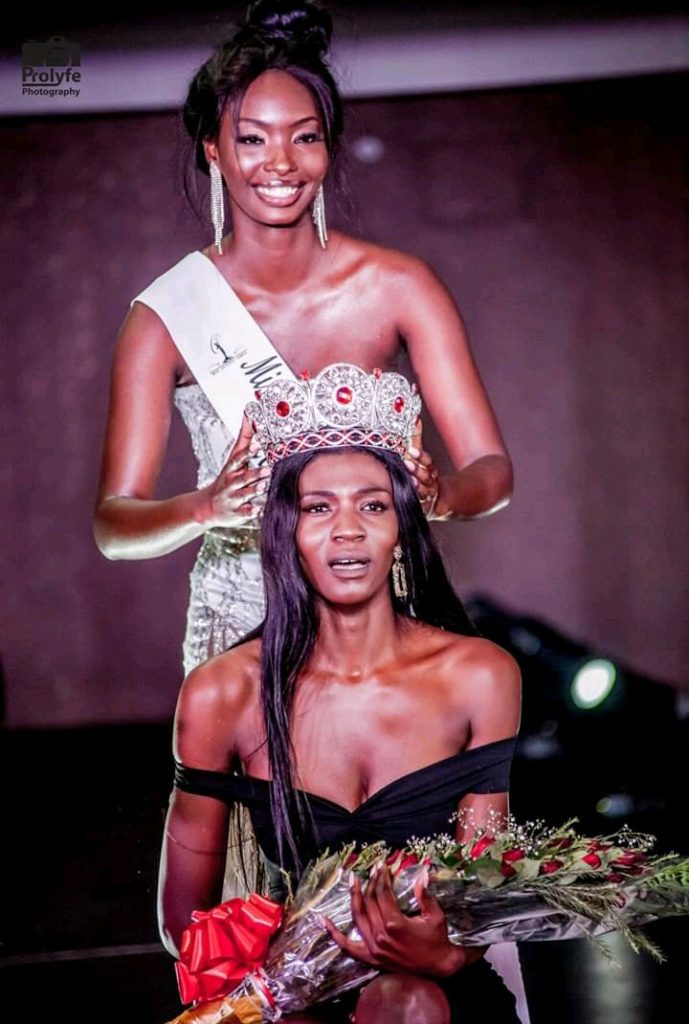 The pageant took place on the 17th of August 2019 at the prestigious intercontinental hotel with memorable performances by Mampi and Super Star Ace.
Miss Universe Zambia is expected to pay $10,000 as participation fee to represent Zambia at the Miss Universe Intercontinental.