The journey to crown the queen of the University of Zambia is underway and this year's pageant competition has amazing prizes making most females eager to participate.
Following the Miss Unza pageant not being held for two years, the University is ready to give a deserving lady the opportunity to be its face of beauty across the nation.
The winning prize is k5000 plus accommodation on campus to the next Miss Unza 2019. The cash prize was as well raised from k3000 to k5000 this year which has raised a lot of enthusiasm around campus.
The auditions for the competition are set for 1st June 2019. All the females willing to participate are requested to pay k50 as audition fee.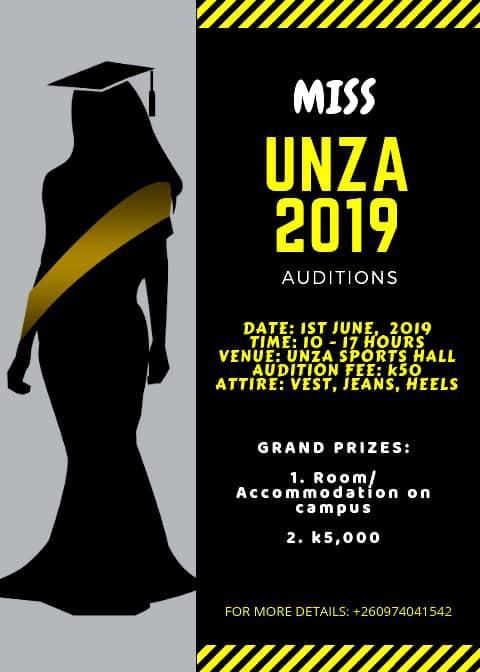 University of Zambia Minister of Social, Culture and Mobilization Kennedy Mwansa disclosed to the Lusaka star that the competition would be held on the 27th of September, 2019 and the association is working hard to ensure that all criteria are met."
"With the venue still withheld till we close to September, we looking forward to having an amazing Miss Unza 2019 experience," he said, " We will have professional judges who will judge on the basis of intellect, humility and beauty."
Beauty goes beyond a pretty face and a nice body thus UNZA is searching for its next queen who possesses all the qualities of a Beauty Queen.