The Drug Enforcement Commission (DEC) has unearthed a scam in which a businessman had been producing and selling petroleum jelly laced with cannabis powder to some women in as a hair growth cream in Chipata district of Eastern province.
The suspect, identified as Samson Tembo, 26, a businessman of Plot 2125 Mosque Extension in Chipata had been arrested and charged with trafficking in twenty-nine balls of loose cannabis and 26 x 25-gram jars of petroleum jelly laced with cannabis powder contrary to the laws of Zambia.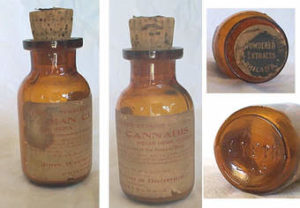 DEC Public Relations Officer, Theresa Katongo cautioned members of the public against the use of psychotropic substances, particularly cannabis as a cosmetic or hair growth agent.
She said that the unlawful use and manufacture of any narcotic drug or psychotropic substance carry stiff penalties in the Narcotic Drugs and Psychotropic Substances Act, Chapter 96 of the Laws of Zambia.
Meanwhile, the Commission in Lusaka had also arrested two Nigerian nationals for trafficking in various drugs.
The two suspects are identified as Arinze Obi, 36, a businessman of Mtendere compound and Chinonso Abakwam, 30, a businessman of Kamwala South, arrested and jointly charged for trafficking in compressed cannabis weighing 18 kilograms as well as two sachets and 163 tablets of Methylphenidate.
Ms. Katongo stated that all the suspects are currently in Police custody and will appear in court soon.