Zambian dancehall artist Jay Rox has released another hit song 'Choir' and this time around he teamed up with Namibian award-winning Hip-Hop artiste Dice and Odie The Poet.
The singer has been into conscious music aimed at building and inspiring people as a result he saw the need to record a song that people can relate with and be inspired.
"The song thanks God for the process that led to the blessings they have acquired thus far and i wish to maintain the same stance in order to bring people closer to God," he said.
Speaking on his collaboration with the Namibian artists, the singer disclosed that working with Dice and Odie the poet was an amazing experience as he had the opportunity to learn from them and have an understanding of their industry.
He further added that working with the two artists was more than just making a song but also the knowledge attained during their recording sessions. He believes they have similar plans for the future and that made it easy for them to get into the studio and work together in order to send one message at the end of the day.
"We have a lot of things in common, in terms of how we view life and God, which made it easy for us to get into the studio and deliver a song that had one message," the 'Joana' hit maker explained.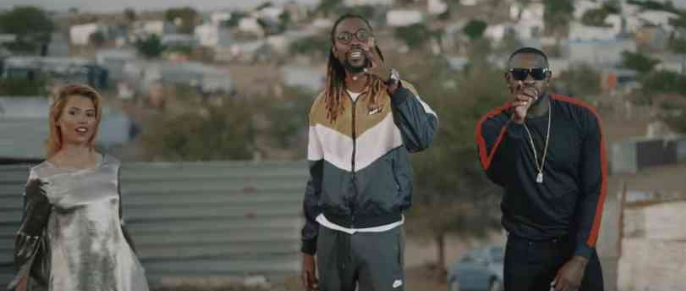 Jay Rox also alluded that music has given him the platform to work with artists from various countries and it has enabled him and other Zambian artists to learn new things which has helped develop the music industry.
"I have worked and learnt a lot from international artists and i am still looking forward to having more collaborations with many others in my upcoming songs and music videos," he said.
The artist concluded by expressing sincere gratitude towards his fans for the support and being able to listen to his music from the time he started his music career.
The song 'Choir' is available on many Zambian music websites for streaming and download.