Zambian music queen Kay Figo says she plans to divert her focus to releasing singles as opposed to albums in her future music projects.
The artist whose real names are Cynthia Kayula Bwalya expressed displeasure in continuing to release albums due to various difficulties encountered in production and promotion processes.
"Albums are very expensive to produce as compared to singles,, making it very difficult to make profit out of them while singles are less costly but the profit generated is overwhelming," she said.
The Kanyelele hit maker said promoting one song is easier and it helps artists to generate more money.
The artist who's also known for other hit singles such as Phone, Wandowa, Chachilamo, to mention a few said she would consider doing an album only if people get to like at "least four" of her songs rather than just one among the many in an album.
Kay Figo believes she is one of the best female Zambian artists to have ever lived because of her complexity in genre of her music.
"My music is a combination of Reggae, RnB, Afro beat and Pop rhythms that's what makes me different from other female folks in the industry," she said.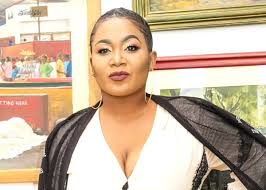 She said her music goes beyond entertainment, as it takes into consideration how people feel and and is aimed at making them happy, thus not take opportunities lightly.
Kay Figo also thanked her fans for the support they have shown throughout her music journey and vows see to it that she delivers quality music at all times.
She admitted that the music industry is full of competition, thus the need for her to keep up with trends.
"Controversy is good and bad one should embrace both reactions, people will either love you or hate but that is where validation begins, "she said.
She also commended fellow artist and fans who uphold humility despite their status in society as she believes: "It is important to be true to yourself."
Kay faded into relative obscurity in 2017 due to birth her child but has come back with full force by working and releasing hit single Taken last year.