In 2018 a Euromonitor Report ranked Zambia as a country with the highest per capita consumption of alcohol in the Southern African region.
According to the illicit alcohol trade research finding presented in the report in Lusaka, Zambia stood out first at 9.84 percent.
History also took its toll when Dr Kenneth Kaunda threatened to resign as President in 1974 as the nation was consuming a lot of alcohol.
His arduous caution, however, did not reduce the consumption of alcohol because even after 32 years of the stimulus caution, in 2006, by then Minister of Health Sylvia Masebo self-confessed and was telling the nation that there was excessive beer drinking in the country.
The Health Minister said that her ministry had been worried about the deafening silence on the complex and interrelated issues to the use and abuse of alcohol despite its apparent excessive consumption in the country.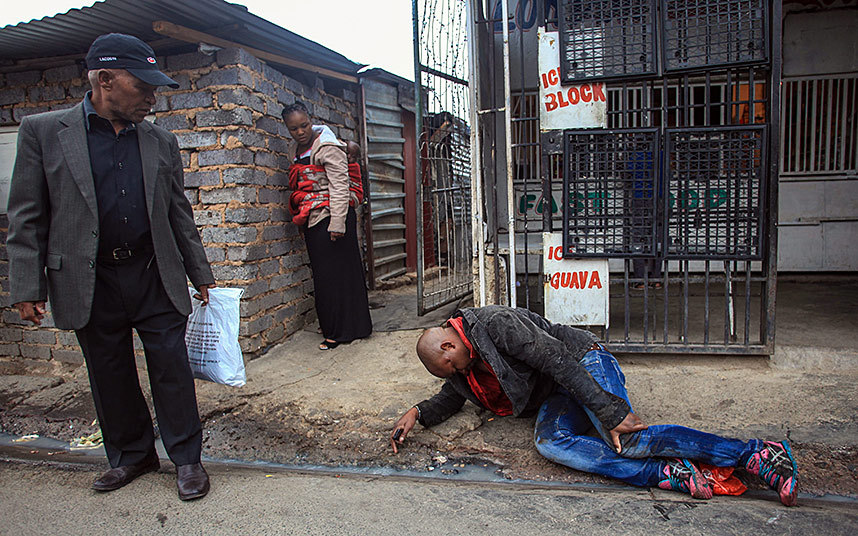 12 years later after Honourable Masebo's statement, a National Alcohol Policy was launched which urged the private sector to take full advantage of the public-private partnership policy under the Ministry of Commerce to make a lasting positive impact on the alcohol landscape.
Under the hospices of the Ministry of Health, the policy ismandated to work with various stakeholders and institutions such as the Ministry of Local government and Housing and the Southern African Alcohol Policy Alliance (SAAPA) to help in reducing the harms or defects of alcohol abuse in society.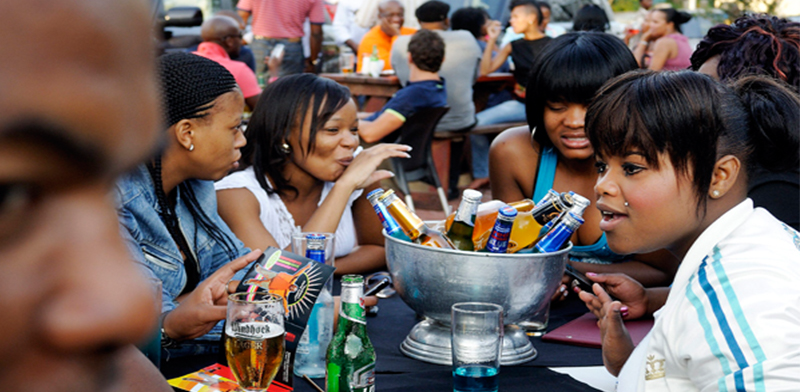 In an interview with the Lusaka Star, Ministry of Health spokesperson Dr Abel Kabalo says the policy framework was launched in September, 2018 and that all key stakeholders were playing their role in ensuring its success.
"All these stakeholders are aware of the policy. Some are already implementing it as they have the framework. There is also need to educate people on responsible drinking and discourage drinking that disturbs the social norms and harm of one's health," he said.
Dr Kabalo highlighted that one of the difficulties in advocating for responsible drinking within the policy was that alcohol was legal in Zambia and almost a lot of people had access to it.
He also commented on the recent reports that Zambian women were amongst the highest consumers of alcohol in the world.
Dr Kabalo stated that a small step survey corrected the notion and that it looked at predisposing factors of non-communicable diseases (NCDs) of alcohol which confirmed that it was actually men who drink more than women in Zambia.
The Ministry of Health spokesperson emphasized that the reports were mistaken for another survey that was conducted on university and college drinkers which had more female consumers than men due to early exposure to social life and partying.
He said it also did not mean that the female university or college goers in Zambia were the highest consumers in the country or world but that men were still the highest in the general population.
Since the policy was launched, Dr Kabalo also noted the positive response from some local councils in ensuring that bars, night clubs and taverns operated within the confines of the law.
He said that the Ministry also held a religious Indaba from the 21st to 22nd November in 2018 to help in promoting healthy living as well as teach about alcohol abuse in churches and families.
Underage drinking is also being addressed effectively by arresting minor drinkers and scrutinizing the places where people drink from," he stated.
Dr Kabalo also emphasized that the onus of implementing the policy was not entirely up to the Ministry but required a whole societal and national effort.
Meanwhile, the Southern African Alcohol Policy Alliance (SAAPA) said it had been effectively working with the government and citizens in ensuring the effectiveness of the policy.
SAAPA Public Relations Officer, Jonas Ngulube said since the government launched the national alcohol policy last year, it was engaging government lined ministries such as local government, health and traditional affairs, religious leaders in ensuring that the policy was effective.
Mr Ngulube mentioned that the Alliance had also been engaging other stakeholders in mapping out implementation activities in different provinces especially in Lusaka.
The SAAPA Public Relations Officer said that the alliance had been operating on a technical and coordination level thus working hand in hand with other organizations in carrying out outreach programmes that address alcohol abuse in various communities.
"Our members go out in these communities and tell people to visit rehabilitation centers such as Chainama Hills Hospital in Lusaka and that is why there has been an increase in the number of people being rehabilitated at these hospitals," he explained.
He however noted that the maximum effectiveness of the policy would not be measured anytime soon because there was a need for the government to monitor how this policy was being implemented countrywide.
"We were recently doing an evaluation of which processes or areas we should work on first in the policy and we also contacted some civil society groups to consult on which areas they would want to take lead in as well because it is not only Lusaka or the Copperbelt which is affected," he explained.
Mr Ngulube said from the civil society perspective there was also a monitoring tool that had been put in place to monitor the closing and opening of bars.
And in an interim interview with a bar and night club patron who frequents Kabwata's Clans Night Club in Lusaka, Michael Banda said the policy had come at a time when there was need to address alcohol abuse especially in residential areas such as Chilenje and Kabwata itself.
Mr Banda stated that this was a positive development by government and that as it would help curb the vice within these communities because of the large number of youths abusing alcohol.
He noted that most youths in these areas spend a lot of their time drinking while less time on productive activities.
"You will discover that as early as 07:00hrs youths are cluttered in these areas consuming alcohol which is really worrying," he explained.
Mr Banda also commended government through the local councils by closing bars, taverns and night clubs which were operating beyond their stipulated hours citing Clans Night Club being once closed by the Mayor of Lusaka Miles Sampa last year in August.
He stated that this had shown that government was proactive in pushing the agenda of the policy which will help in mitigatingthe infamous activity and help secure a nation full of productive youths.