SPOILER ALERT! SPOILERS INSIDE!
The long awaited for Infinity Wars Endgame premiered in Zambia on the April 26, 2019 and was sold out for the entire weekend a week before its premiere.
The movie culture in Zambia is fast dominating the entertainment industry as it is one of the most anticipated events, surpassing major music concerts.
Endgame, which took its production company, Marvel, a year to create had fans and movie lovers alike waiting to see their favorite superheroes and villains go into full-fledged war just one last time.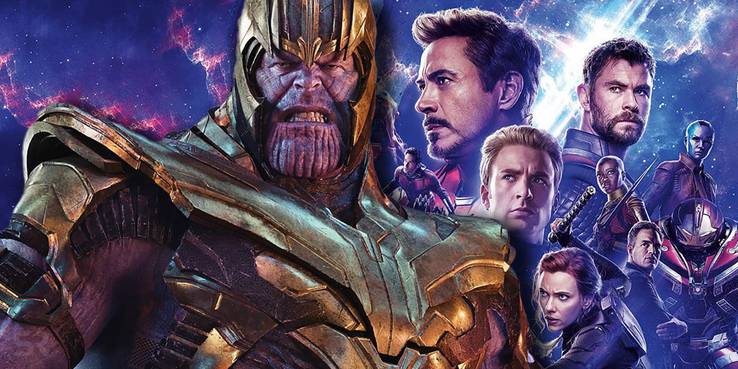 Marvel beat the world's expectations by giving them a three-hour run time, which for most, was an emotional roller-coaster.
For many Avengers fans, seeing the deaths of key heroes such as Tony Stark, popularly known as Iron Man and the Black Widow in a sacrificial way was just too much to handle.
Thanos, the greatest villain that the Avengers have faced, is also a fan favorite. His cynical yet calming decisions caused an uproar when his head was chopped off in the first ten minutes of the movie.
The death of the villain Thanos brought about different emotions from viewers and many fans went on a twitter war or "Twaar" when expressing how they felt about it.
A Thanos fan tweeted:
I almost left the cinema and felt robbed off my money because Thanos dying in the first few minutes renders the rest of the movie pointless till I saw his return.
The gauntlet, Thanos's key weapon of destruction, when searched on google is making half of the search results that are provided when you type in Thanos.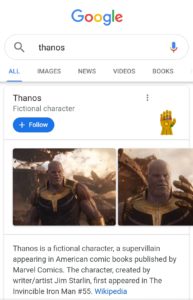 On the upside, Marvel made sure to give fans a rush of adrenaline and tears of joy when 'Cap' popularly known as Captain America played by Steve Rogers, was deemed 'worthy' and manages to lift Thor's hammer (a task which had been impossible throughout the Marvel universe).
Someone on Twitter tweeted:
I shed tears of joy seeing our very own human soldier lift a god's hammer and I fell in love a thousand times, the man seated next to me also shed some with me and it felt amazing."
An unexpected plot twist occured when the masculine and handsome Thor appeared to have gained weight due to the depression he suffered after the loss of his brother and half of his Asgardian subjects; the sight of him like that was a jaw-dropping yet funny scene as he joked about his weight throughout the movie which lightened the serious atmosphere.
Feminists were not forgotten in this franchise of infinity wars as all the female heroes in Marvel are seen standing next to each other in combat ready to take on Thanos and his troops in their most glorious state.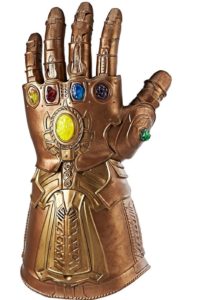 Endgame can be safely called the highlight of 2019 alongside Game of Thrones worldwide and has made record sales for cinemas in Zambia.
In as much as the 'game' has come to an end, Marvel is releasing more movies of some of our favorite heroes like the upcoming Spiderman Homecoming and Black Widow.
As fans, we can only wait and anticipate for more action and entertainment from Marvel (eat your heart out DC).
Be sure to not be left out and pick a side; hero or villain?
Endgame is still available for viewing in all cinemas in Lusaka.