Zambia's Ambassador to Egypt Toply Lubaya has urged the under-23 national team to make the nation proud at the Africa Cup of Nations that commences on Friday in Cairo.
Welcoming the team on Sunday evening at Novotel Hotel in Cairo, Lubaya urged the lads to amend the senior team's absence at the 2019 Africa Cup of Nations that was also hosted by Egypt.
This is a very important tournament that you have come for. We have no doubt that you came for a purpose. At the end of the day, Zambia is well known as a footballing nation, It has gone in records. Remember the team we lost, within a short time we built another team and in 2012 we became champions,

Lubaya said.

I am so excited that with your arrival, the recent AFCON in Egypt for the seniors, people were asking, where is Zambia? I said we did not qualify, I said we gave chance to other countries but you wait we shall show you our true colours. I am pretty sure at the end of the day we have what it takes to show them what Zambia is.
The former Zambia army top ranking official urged the boys to be focussed and deliver for Zambia.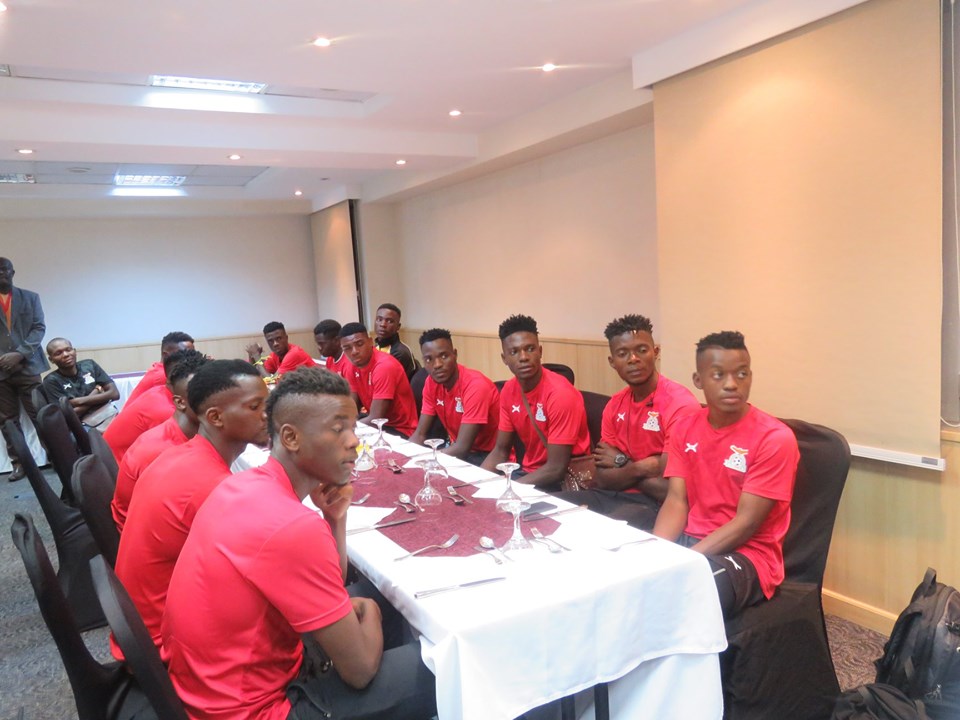 What's important is discipline, focus and dying a little for your nation. Just for these weeks, do everything within your capability, you will be able to take the cup home and I will be a happy ambassador to see you off to Zambia with the trophy,

he said.
Zambia arrived in Cairo on Sunday evening ahead of the Egypt 2019 under-23 Africa Cup of Nations that kicks-off on Friday.
The Bola-Na-Lesa boys are in Group B alongside South Africa, Nigeria and Ivory Coast.
They open their campaign on Saturday with a clash against South Africa before facing Nigeria three days later with the final match against Ivory Coast on November 15.

Top three teams at the tournament will qualify to the Tokyo 2020 Olympic Games.