Government says it is pleased with the continued support being rendered by the private investors in its efforts to increase the percentage of the population accessing electricity.
The country, which has for so long depended much on Zambia Electricity Supply Corporation (ZESCO) for electricity, is now receiving many private investors coming on board to help in supplying electricity to the rural areas in the country.
Speaking at the Zambia off-grid investor forum, organized by Alliance for Rural electrification and GOGLA, the Minister of Energy Hon Mathew Nkhuwa said major factor the country has faced in its back draw of development is attributed to lack of electricity.
"As it has been observed, lack of electricity is a major factor hindering the development and growth of the nation and the social and economic cause of inadequate electricity are immerse," he said.
Hon Nkhuwa said the government is pleased and grateful for the EU timely propitiation support to Zambia's energy sector.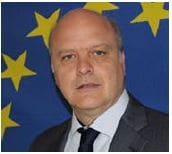 The minister said the coming in of private investors will surely see the rapid economic growth of the nation and more jobs created.
Speaking at the same event, European Union Ambassador to Zambia and COMESA, H.E Alessandro Mariani said the Zambia-EU partnership in Zambia's economic development like energizing Zambia, aims at attracting private sector investment.
"Aligned with sector priorities set out in the 7th national development plan, the Zambia-EU Partnership for energizing Zambia intends to attract private sector investment through a combination of tradition and innovative financial instruments for both on-grid and off-grid investment," he said.
H.E Mariani further said the forum was a real opportunity to present upcoming opportunities and ensure that feedback from sector stakeholders positively contributes to future investments in the off-grid space in Zambia.
And GOGLA Executive Director, Koen Peters said the Zambia off-grid forum creates an opportunity to show how public funding can contribute to developing of the nation.
"The Zambia off-grid investor forum is a fantastic opportunity to show that public funding can help kick start the development of a vibrant and sustainable off-grid solar market in the country."
He added that a number of GOGLA member are already operating in the country as more and more Zambians opt for standalone solar solutions for reliable immediate energy access.
The private sector concerned with electricity has given the country a potential to provide electricity in rural areas that will contribute to the development and growth of the nation.
The country's population that has access to electricity stands at 31%, and clean off-grid energy solution can strongly boost efforts already undertaken by the government of Zambia in support of the private partnership to reach its target of 51% rural electricity access by 2030.