Zambia's Ambassador to France Christine Kaseba-Sata has commended Government for the transformative economic development agenda that has placed tourism as the third most important economic sector in the country.
Dr. Kaseba, who is also Zambia's Permanent Representative to the United Nations World Tourism Organization (UNWTO), said that Zambia's tourism industry will make meaningful contribution to the overall economic development of the country.
She was speaking when she was receiving an award on behalf of the Royal Livingstone Victoria Falls Hotel Management, which won the Grand Prix Best Hotel in Africa at the 17th edition of the Villegiature Awards held in Paris, France.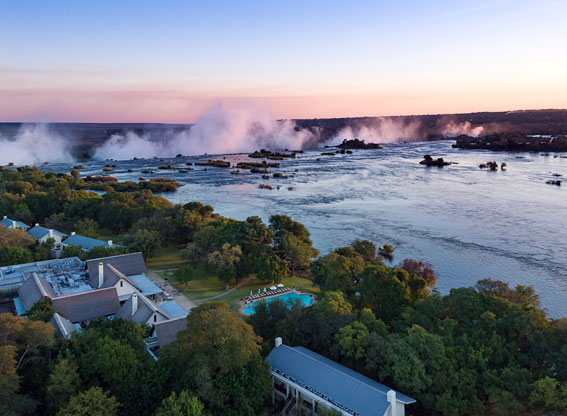 The Ambassador said the recognition award was evident that the tourism industry was progressing well and hence attracting an increase in tourist inflows into the country.
She further called on all hotels to buy into Zambia's Tourism Master Plan 2018 to 2038.
Furthermore, Dr. Kaseba commended Government for providing an investor-friendly environment which enabled accessibility to the country.
The Royal Livingstone Victoria Falls Hotel was nominated in the category of "Grand Prix Best Hotel in Africa" with hotels such as the Alfajiri Villas of Ukunda, Kenya; One and Only Reethi Rah, Mahe, Malddives; Mazagan Beach and Golf Resort, El Jadina, Morocco; Maradiva Villas Resort and Spa, Flic en Flac, Mauritius and the Selman Marrakech of Morocco.
The Villegiature Awards started in 2003 with only twelve journalists and today they are twenty-two (22) journalists covering all over the world.
The main concept of the Villegiature Awards is to reward through prominent journalists contributing to leading media all over the world the very best hotels in EMEA Zone, Asia inclusive.
Villegiature Awards enable hotel managers to have a direct contact with more than 20 key journalists contributing to those major powerful medias and thus making Awards unique in the world and powerful.
The Zambian Mission in Paris has also mounted a robust and innovative marketing campaign to promote Zambia as a preferred tourist destination for the French and Spanish citizens.
This is according to a statement issued by Yande Musonda, first Secretary to the Press Embassy/Permanent Representative to the UNWTO in Paris, France.