Minister of Local Government Vincent Mwale says the Automation of Construction Permit System launched by Lusaka City Council (LCC) will go a long way in reducing paper work in his ministry.
Mr. Mwale said the Automation of Construction permit system will also reduce the cost and time involved in changing the ownership of property.
"It takes over 8 months for a property to change from one state to the other. For instance, if one decides to turn a house into a lodge, he needs to pass through various processes which for me is time consuming," he said.
Mr. Mwale said lack of an automated permit system was the reason why people constructed structures illegally for fear of long processes involved in registering and changing property from one form to the other.
He said the launch of this project came at a time when Zambia was among the lowest ranked countries in the area of construction permit system.
"According to the World Bank's Doing Business Report of 2014, Zambia ranked 157 out of 187 countries on the construction permit indicators, the process of obtaining construction permits is costly in terms of time and money," he said.
Mr. Mwale also noted that there were 11 procedures which took 125 days and cost 198 percent of income per capita to obtain a construction permit for the construction of a commercial warehouse used to store nonhazardous material in Lusaka
The Minister also directed LCC to come establish a call center that would run all day round so that people can be directing some of their concerns to the council without wasting much time.
He said the council needed to be more responsive and available to the citizens whenever needed.
Meanwhile, Lusaka City Mayor Miles Sampa said the launch of the project was a milestone achievement which will bring about efficiency in the running of some council activities.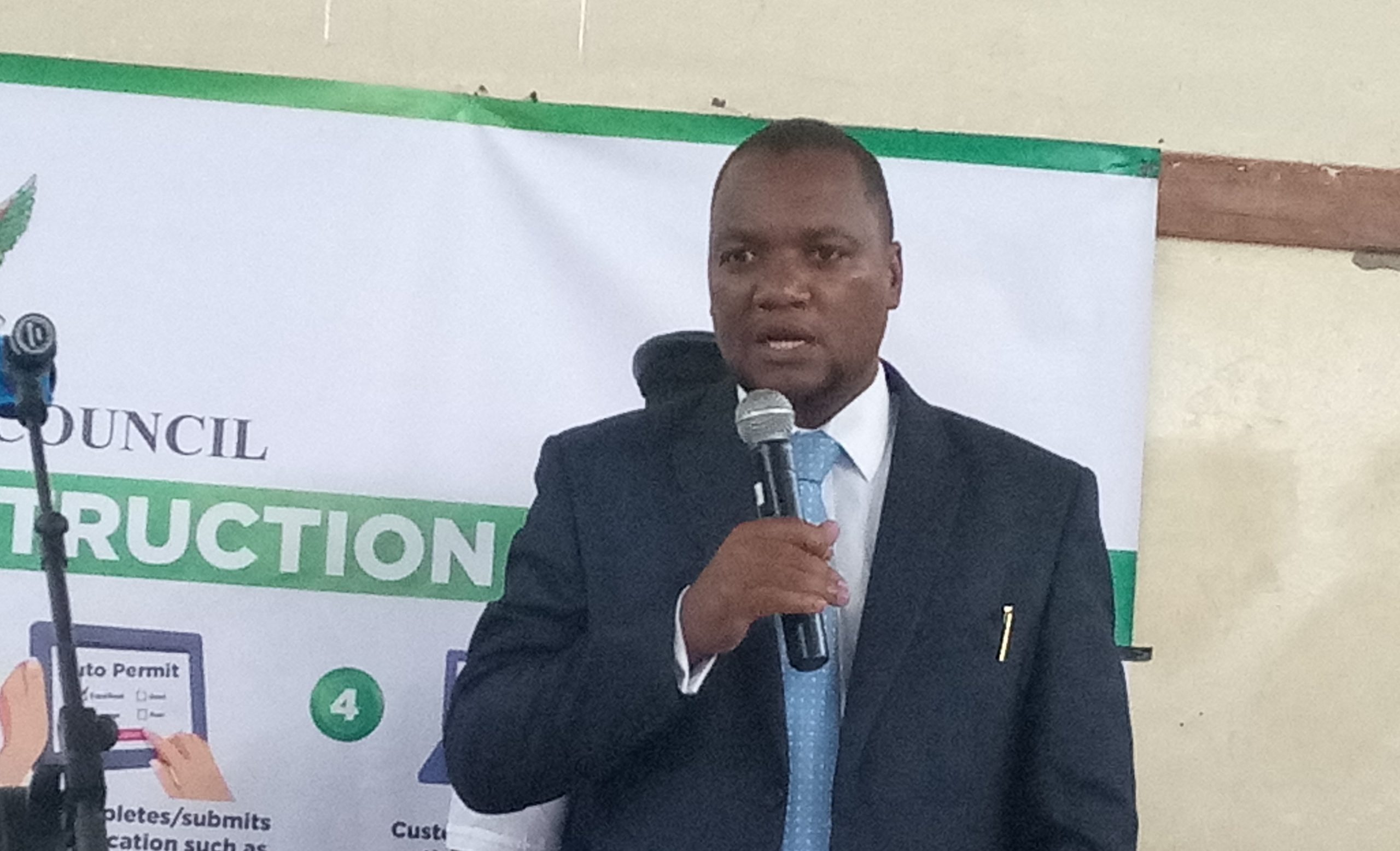 He said people will no longer have to physically go to LCC or the Ministry to have their properties registered or renamed but will instead do it online.
He however noted that there were some challenges that may be encountered during the first few months but was nevertheless optimistic about the project being a success.
"We may encounter challenges in the first phase such as sensitizing people about the whole process and of course WIFI is also a challenge," he said.
Mr. Sampa also said the launch of Automated Permit System was testament that LCC was committed to bringing economic change to Lusaka.
Earlier on, Ministry of National planning permanent secretary Munshima Mulenga said government will ensure that many councils across the country implemented the similar project.