The Children's Environmental Health Foundation and the Global Alliance on amalgam phase out have availed the road map to the phasing out of amalgam in dentistry in Zambia.
Speaking to the Lusaka Star CEHF Chairperson, Michael Musenga said the CEHF would begin by engaging with government ministries such as Ministry of Health, Ministry of Water and Sanitation and Ministry of Trade, Commerce and Industry.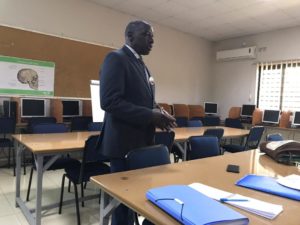 "We also need support from traditional leaders and other institutions that see this project as a positive impact especially that it advocates for public health," he expressed.
He said the organization would also work for hand in hand with the Zambia Environmental Management Agency (ZEMA), health institutions, Zambia Dental Association, dental schools, health experts and the Zambia Bureau of Standards (ZABS) to effectively make the campaign a success.
And the Dental Association of Zambia President Dr Christopher Kapeshi said the country has had managed to phase out amalgam use in children completely.
Dr Kapeshi explained that the phase-out had begun in 2007 and the association had managed to advocate none use of it in children across all the 10 provinces in the country.
"This was an initiative called six-year molar which introduced the use of atraumatic restorative technique means of fugue nine composed of Fluoride in replacing amalgam which arrests caries of the tooth but as well as the regeneration of the tooth," he stated.
He stated that the phasing out of amalgam in dentistry would not be a difficult task because of the low numbers of dental practitioners who were in the range of 110 to 115.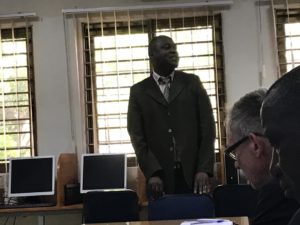 Dr Kapeshi said as a practitioner he had not used amalgam for the last 10 years and that the association also noted that the procurement of it was also very low and was mostly used for teaching purposes.
Dr Kapeshi who is also a Maxillofacial specialist said the method is the safest and most effective especially in children by using Glass Ionomer Nine also known as Fugue Nine in place of amalgam.
And World Alliance for Mercury-Free Dentistry President Charlie Brown advised the country to consider implementing ways that would cut-off importation of mercury-related products through customs.
Mr Brown had noted that there had been a lot of unscrupulous activities of importing products marked dental but rather was meant for other activities.
Mr Brown stated that he was glad to have been working with the Children's Environmental Health Foundation due to the commitment they have shown over the recent years in advocating and fighting for children's and public health.
The World Alliance President was speaking during a two-day tour in Zambia at Zambia Environmental Management Agency's (ZEMA) Office when he said that the phase-out starts with children, consumer awareness, dental training and public programmes.
"The dental schools would be a big part of this programme as you would need to teach students why it is important not to use amalgam and find alternatives for it," he said.
He said these were the big steps of phasing out of amalgam use in dentistry which required a concerted effort from all stakeholders including government.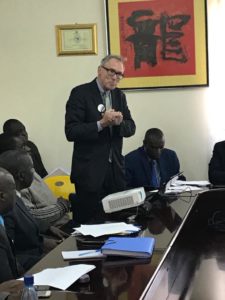 According to a world health organization bulletin, oral health is the most neglected topic when it came to global health and is as well as the most common public health issues worldwide.
Despite advances in modern dentistry, untreated dental caries in permanent teeth was reported to be the most prevalent of the 328 conditions assessed in the 2016 Global Burden Study.
To help in reducing these prevalent negative cases, the Minamata treaty was signed in 2013 to help in reducing releases of mercury and mercury compounds.
The Minamata Convention on Mercury (2013) is an international legally binding treaty that aims to protect the human health and the environment from anthropogenic emissions and releases of mercury and mercury compounds.
The convention addresses mercury-added products including dental amalgam, which is made of approximately 50 percent of elemental mercury by weight and proposes nine measures to phase down the use of dental amalgam.
Zambia is also a signatory to the convention and through the CEHF has managed to call for support in phasing out mercury use in public, environmental and private health institutions.