MINISTER of Higher Education Proffessor Nkandu Luo says the Education sector in Zambia needs a total revamp in order to accommodate new ideas.
Prof Luo says some of the policies that have guided the education system were out dated because they had been in place for a long time.
She says there was need to embrace new ideas in the education sector in order to make it among the leading contributors to Gloss Domestic Product (GDP).
"Our education system is guided by two policies namely, educating our Future as well as TAVETA policies and the two have been the basis for all the policy formulations," she said.
The Minister however noted that the two policies had failed to provide human capital to both the labor and industry.
She further said the failure of these two policies were also highlighted in the low performance in general education as well as mismatch between training and industry needs for higher education.
Prof Luo also said the current education system failed to harness the youth bulge by reducing the deficiency ratio as most of young adults remained unemployed because of lacking skills.
She said this ahead the long awaited Education Conference to be held at Mulungushi Conference Center tomorrow.
The minister said the conference will engage the Academia, Professionals, education experts and industry with a view to improving the education system in the country.
Meanwhile, General Education Minister David Mabumba said there was need to diversify the education system in order to carter for everyone.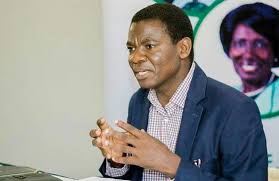 "When we analyze the quality of education in Zambia, you will find that it is poor because we force people to follow the academic path even when their interest lies elsewhere," he said.
Dr. Mabumba said it was time the country took keen interest in developing skills among learners in order to prepare them to face new societal challenges.
Earlier on, General Education Permanent secretary Felix Phiri told journalists that the recent deployment of teachers was not tribal.
Dr. Phiri said the Ministry had engaged officers from district level to submit schools that had vacancies and that the ministry worked on what was submitted to them.