For every fashion collection, there's usually a source of inspiration. A muse that a designer is able to tease out and translate into bags, shoes and clothing.
This fashion translation is done creatively in order to make outfits that are not only stylish and elegant, but also send out messages that represent the person rocking them.

For centuries, style and elegance have described the power that lies in women. This is through how they have been able to put together classy outfits that also send powerful statements, something that men seldom considered to be that big of a deal.
Women's fashion is always changing at such a fast pace, it's hard to keep up. What is trending today may not be what they would wear for long because something else would come up. But for men, what was trending 10 years ago may still be classy and cool to wear today.
Women's fashion is high top notch… they want to experience new style, new designs and dramatic looks,

Harris Daka, a fashion designer and stylist, explained.
In an interview with Lusaka Star, Daka said that men never really liked dramatic looks. Instead, they preferred simple and classic styles.
However, nowadays things have changed. One would marvel at how men's wardrobes are now full of skin-tight jeans, tropical prints and boat shoes. In short, you could say there has been an evolution in men's clothing trends.
Indeed the same way seasons change with time, fashion also evolves. The once 'plain and boring' men's fashion has now changed to stylish and classy.
With a rise in thematic events such as the Met Gala, Lusaka July and other social gatherings that require both men and women to dress in style, we have seen a number of men move away from simple outfits to top notch fashion statements.
Daka, who is the CEO of Harris~Stylist, explained that men's wear especially in Zambia, is taking a new turn and headed to the next level. Zambian designers are now striving to deliver premium quality garments so as to accommodate every aspect of trending fashion.
He said that menswear can now take one across the boundary of fashion into a new territory where men can have fun dressing up, expressing themselves through style and fulfilling their natural charm.
Zambian men, including designers and stylists, now have a good sense of fashion. Men can now show up at any event dressed in a vintage collection and still look outstanding,

Daka explained.
It is exuberant seeing senior citizens, not just youths, rocking sneakers coupled with a tuxedo as well as moccasins on pants without wearing a pair of socks. This shows how men's fashion is evolving from high waist oldies pants to classic low-cuts with a white long sleeved shirt without a belt.
The designer further said men also now expose their chests, leaving their shirts unbuttoned not to fascinate women but to show the world the drastic turn their fashion has now taken.
He added that when it comes to men's fashion, quality fabric is important because a well-blended fabric used to create a masterpiece guarantees confidence in every groom a fashion brand, including his, serves.
It is because of my quality services that I have been given an opportunity to work with celebrities like Pompi, Slap Dee, Bobby East and Lusaka Mayor Miles Sampa,

Daka said.
The designer said he is working on a summer collection and plans to showcase men's outfits with a dash of women's touch.
Remarking on Daka's collection that will have a 'dash of women's touch'. Interesting enough, there have been observations that current men's fashion trends are inspired by what women wear or have worn before. An example is Gucci's recent collection with an outfit whose inspiration was reportedly drawn from a named actress.
This is something that renowned Fashion Designer, Stylist and CEO of House of PML Peter Mwansa also pinpointed.
Mwansa explained to Lusaka Star that because of how sometimes men might decide to wear clothes common among women such as skinny jeans, high waist pants and crop tops, there has been a need for designers to be creative with outfits that are derived from women's fashion.
He explained that men wearing shoes with a heel is something that is unusual but most importantly, when it comes to men's wear, the inspiration is being drawn from the opposite sex.
I wore the highest of heels at Lusaka July, something that women would amazingly pull off,

the stylist stated as an example.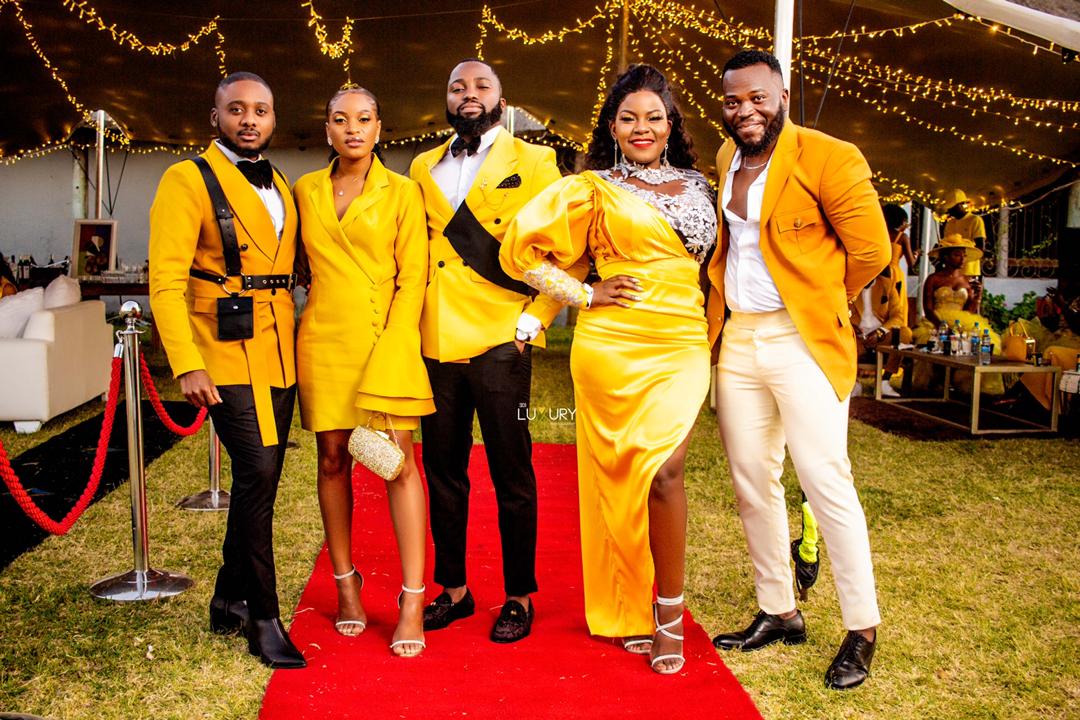 Mwansa further said that social media has played a huge role in the fashion industry.
It is through such platforms [social media platforms] that we get to see what other people wear or what other people are considering as new trends outside,

he explained.
The stylist said that because people are constantly online trying to check for fashion inspiration, it has gotten to a point where they are actually understanding certain things in the fashion industry.
He further said that fashion has miraculously evolved not only because of social media but also because of what people see on television.
Whenever I'm watching a music video for Davido, I just don't look at the choreography but I also admire what he's wearing,

Mwansa explained.
But obviously, the huge change in my opinion has been spearheaded by the likes of social media.
The stylist also told Lusaka Star that his inspiration when it comes to the taste of men's designs comes from everywhere such as what he reads, watches, what's seen on social media and anything that generally inspires a unique design.

I can give an example of what I wore for Lusaka July. I knew that so many people will be wearing the same colour but I contemplated on how I would outstand from the others to bring out an amazing look,

Mwansa explained.
Perhaps just as women are influencing what men are wearing these days, trends on social media are too.
Nevertheless, what one cannot run away from is the fact that because of how the world is always evolving, we cannot expect people's fashion sense to remain the same throughout the years, specifically men's.
Some are wearing these female-inspired, trendy outfits to send their own statements. Through these statements, people's old perceptions of menswear being 'plain and boring' has changed to them excitedly waiting for what next they will see these men rocking.
Otherwise, fashion is here to make everyone feel good and show to the world who they are without them having to say a single word. So why shouldn't our men also express themselves through fashion!?