Agriculture is one of the sectors that has continued to transform societies around the world from underdeveloped to developed by providing them with much needed nutrition, employment, and increased economic growth.
Despite this, small-scale farmers face a lot of challenges in executing their daily duties due to lack of knowledge and most importantly, lack of Agro-Mechanisms which can reduce human labour.
Zambia has continued to value farming and this can be seen by the government's efforts in trying to empower small-scale farmers around the country through various developmental programs such as Farmers Input Support Program (FISP) and Citizen's Economic Empowerment Commission (CEEC).
All these programmes are aimed at helping small-scales farmers who contribute over 80% of the food requirements in Zambia.
Food productivity among these farmers is too low to enable them produce enough food to attain food security for their families, and surplus for sales, mainly because farmers lack appropriate tools for farming as well as machinery.
Nevertheless, a 35-year-old metal fabricator of Lusaka's Kalingalinga Township has a big dream for farmers. He understands the importance of farming and the role it plays in national development.
Musa Chingoma Moyo, an entrepreneur, and small-scale farmer, who is also a former student of Lusaka Vocation and Training College, has been using his metal fabrication skills to develop simple machines that help out small-scale farmers in carrying out their farming activities.
Mr. Moyo is passionate about making farmers more productive around the country and states that machinery is key the to improving productivity and efficiency.
He first discovered a "Non-fuel Bicycle Drive-Chain Hammer Mill" which he developed at his back-yard at home in 2014, to help people who cannot afford to purchase fuel injection hammer mills.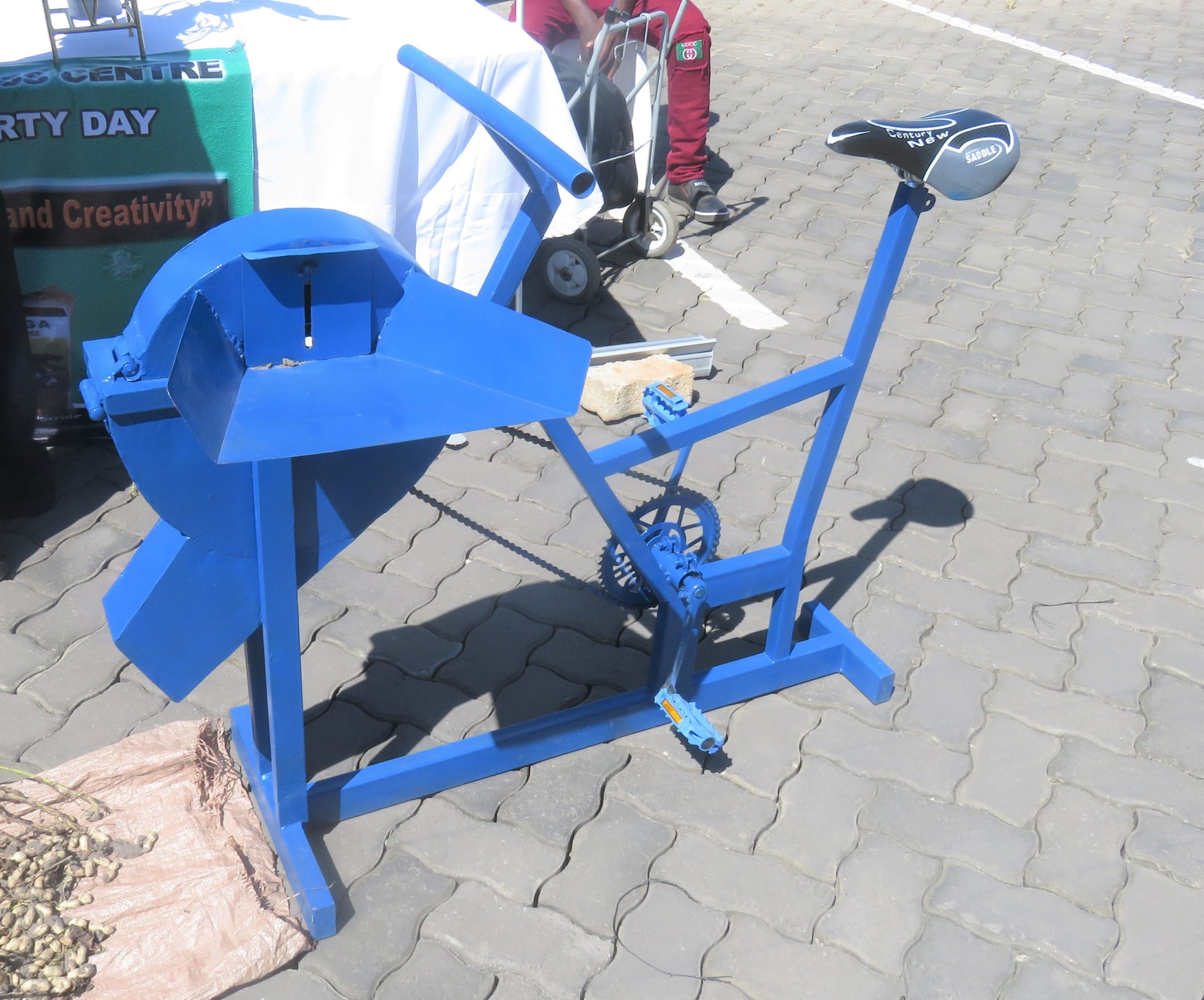 Mr. Moyo said the "Non-Fuel Bicycle Drive-Chain Hammer Mill" has performed beyond his expectations with current over 80 pieces already sold countrywide since 2014.
He also said that National Technology Business Centre (NTBC) pumped in over K100, 000 in 2015 to help in financing the project and putting the machine on the Zambian market.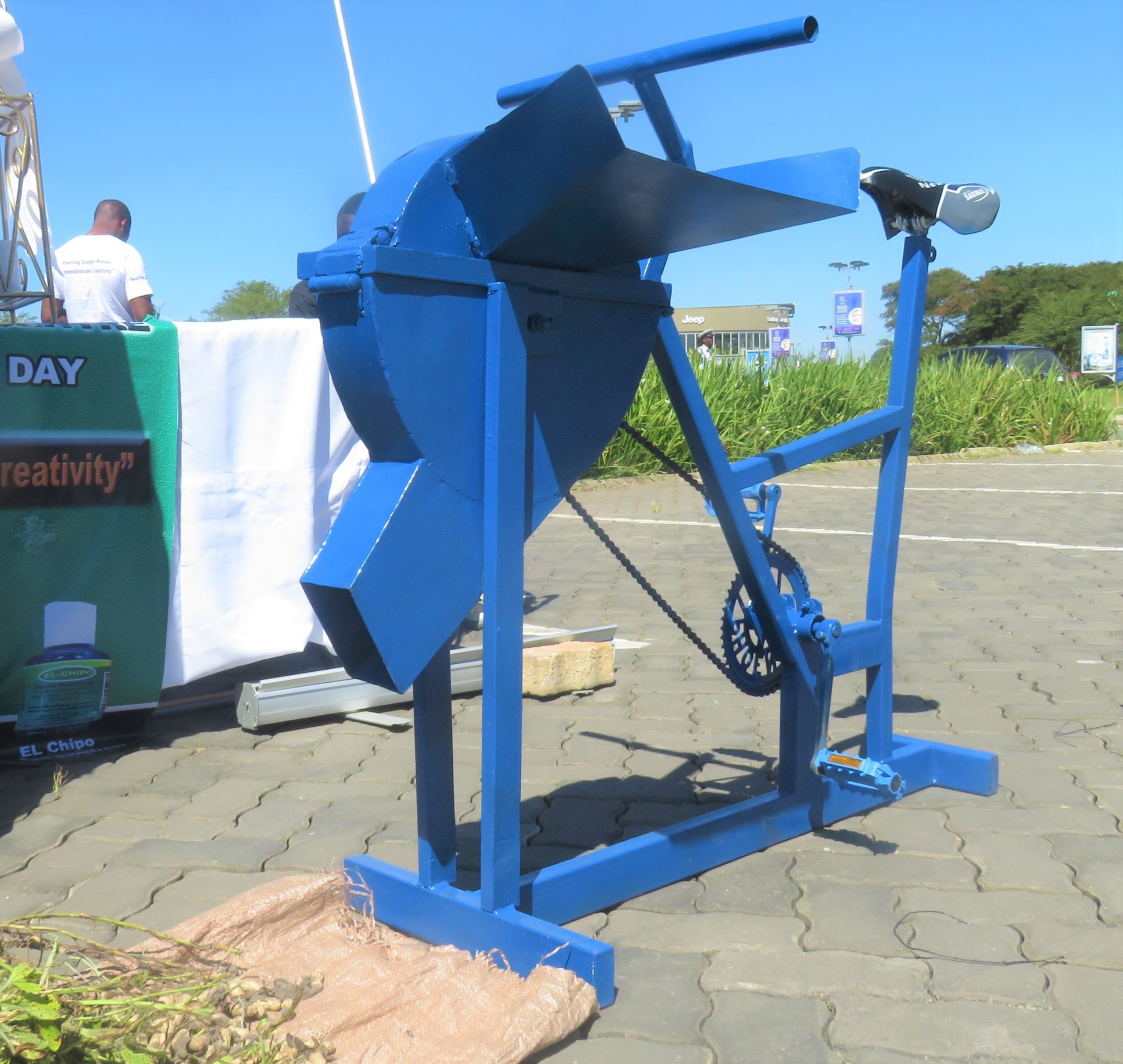 "ZTBC was the first organisation to approach me and they assisted with a K120, 000 in 2015. The financial support helped me to produce a few machines which I have been selling at K5000," said Mr. Moyo.
And this time around, Mr. Moyo has once again developed another non fuel bicycle drive-chain machine called "Groundnut Extraction Machine" or a Groundnut Sheller/Threshing Machine, which will target groundnut growers and is aimed at targeting small-scale groundnut farmers.
Mr. Moyo has called on stakeholders to come on board to help him expand his work and start mass production of the two machine models.
He said that machines are expensive to develop, and they also attract high electricity bill especially in urban areas.
"The first machine has been received warmly on the market but I still do not have the much needed revenue and capacity to expand the project.
"I need people or companies who can partner with me so that we can expand and make the machines available in all the district around the country," added Mr.Moyo.
He also urged young entrepreneurs around the country not to keep their talents under the bed but to explore them.