Determination, hard work and passion pay off. This is what Emmah Lukundo Mwaba, current Miss University 2016 has carried through her modelling career. Born on 27th May 1994 in Kitwe, Copperbelt province, Emmah is an only child from a Lozi family. She completed her secondary education at Kasama Girls' secondary School.
Currently in her 3rd year at the University of Zambia studying Environmental studies, Emmah enjoys singing, modelling, playing volleyball, reading novels and magazines.
"I think everyone has an in born talent that can help them make a living. As for me, modelling is that talent," She said.
Emmah derives inspiration from her aunt, Lavida Chalomba, former Miss Tourism 2006. Her love for modelling has helped her scoop a number of beauty pageant titles.
"In 2007 I was crowned Miss Copperbelt, I then scooped Miss Mpulungu and Miss Independence in 2008 and, in 2015 I earned the title of Miss Unza", Emmah said.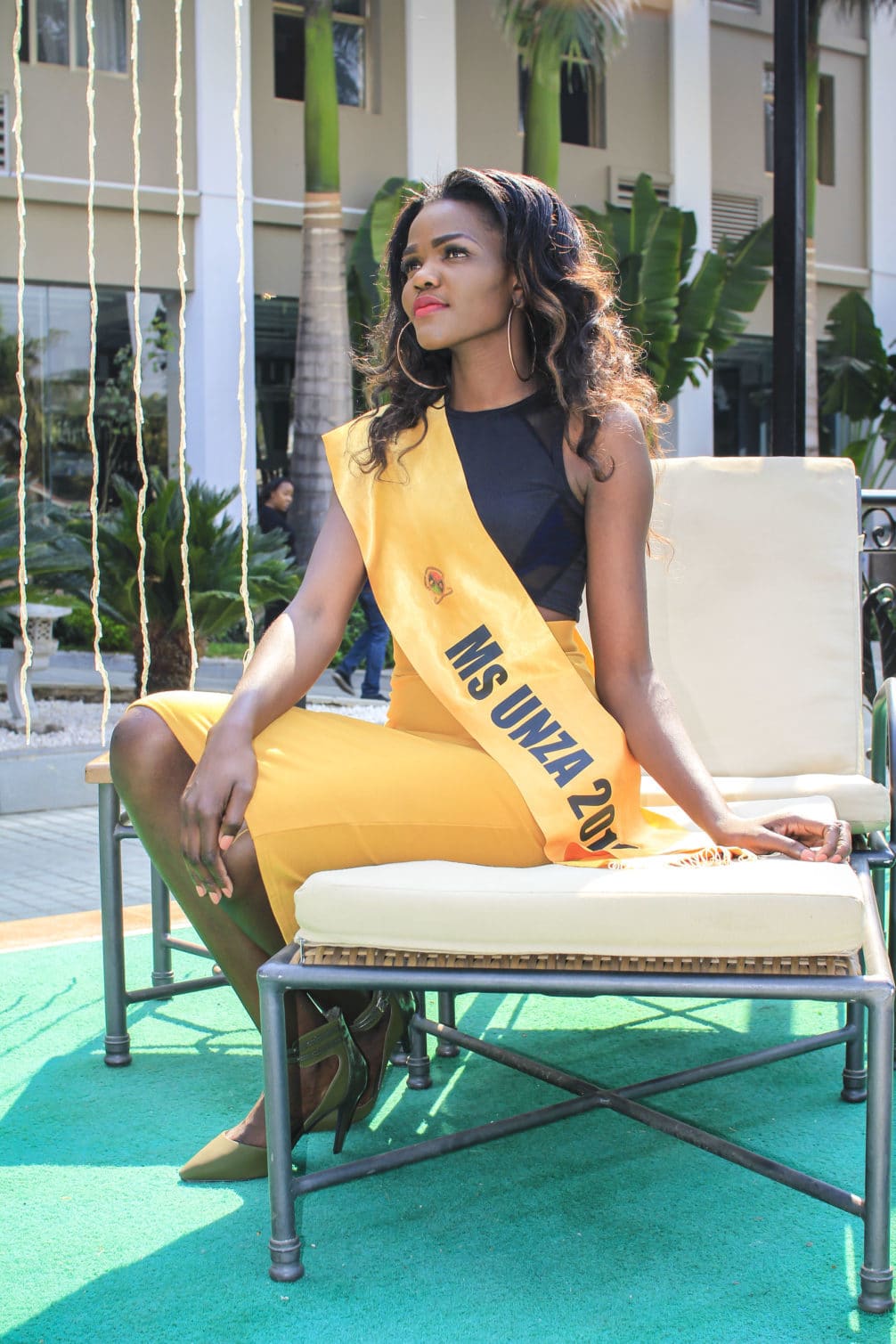 She is also a runway model as she participated in the 2016 Zambia Fashion Week. Emmah's title has earned her a spot in this year's Miss University World contest in China. The young beauty wishes to use her title to help the society in fighting against child abuse and as a result she has worked with organisations that help do so.
"I am a very determined person who values education. My advice to anyone who wants to pursue a career in modelling is to place school as a number one priority because the art industry in Zambia is not as recognised as it is in other developed countries around the world," she alluded.
In the next five years, the Miss University 2016 crowned princess sees herself pursuing her second degree in Law and modelling abroad.
"I do not wish to stop modelling, even when am 70 I will keep modelling. I plan on having a modelling agency where I will teach, empower and groom upcoming models worldwide," Emmah said.