The Step Africa dance crew under the United States Embassy Zambia concluded its Zambian dance tour last month.
In a post made on their Facebook page the U.S Embassy Zambia said the dance tour week was filled with positive energy, cross sectional experiences and health awareness.
"The U.S government is committed to seeing Zambia reach HIV epidermic control by 2020 and so we are proud to see scores of people turn up for health checks such as HIV tests, high Blood Pressure and Malaria," the U.S Embassy said.
The Embassy also thanked the Zambian public, stakeholders and media houses for showing support in ensuring the success for Step Africa Dance tour.
"We would also want to send a huge thank you to all the media organizations that partnered with us including ZNBC, Muvi TV, Lusaka Star, City TV, QTV, Beat FM, Phoenix FM, Hone FM, QFM and News Diggers among other media houses," the post read.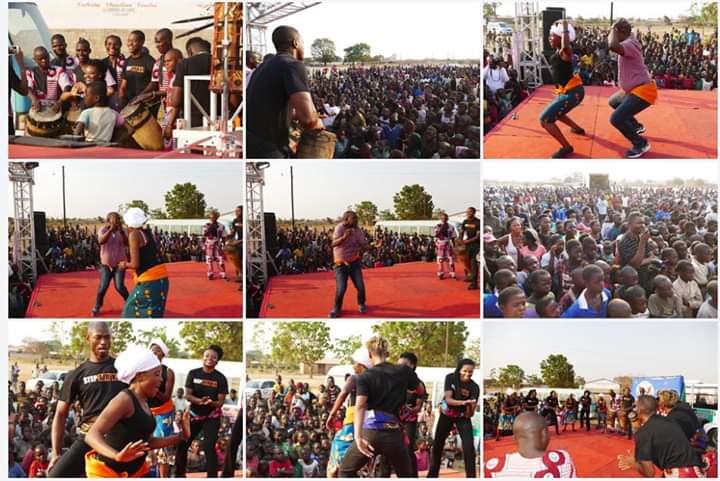 While in Zambia Step Africa conducted a series of workshops with girls from some Dreams Center in Kabwe and Lusaka.
The dance tour which was held to create awareness on HIV and other diseases ended with an electrifying and final performance at Government Complex in Lusaka on September 14, 2019.