The United States Embassy Zambia in collaboration with Umodzi Arts Organization has organized a tour of a renowned U.S. dance company 'Step Africa' to support Zambia's quest to achieve epidemic control of HIV by 2020.
In a post made on their Facebook page, the U.S. Embassy in Zambia said the tour of American Dance group will combine dances ranging from stepping, hip-hop and traditional African dance.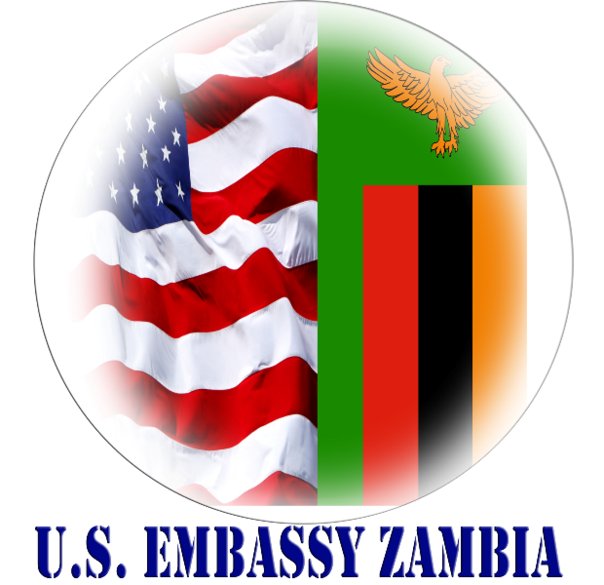 The U.S Embassy Public Affairs Officer Sean McIntosh said the tour which will run from September 9 to September 14, 2019 will see a series of performances and workshops in Kabwe and Lusaka with live performances on September 11 and 14 respectively under the theme 'Stepping towards an AIDS-Free Zambia'.
"Step Afrika's tour will serve the immediate goal by contributing to Zambia's march towards epidemic control of HIV by 2020 through the tour and worshops to be conducted,"he said.
He further said the goal was to encourage people to participate in ensuring that Zambia acquires a status of an Aids free country.
"In dance, the concept of 'stepping' highlights pride and unity; this concept will be the focus of the program, encouraging young people to take a unified step towards an AIDS-free Zambia," Mclntosh explained.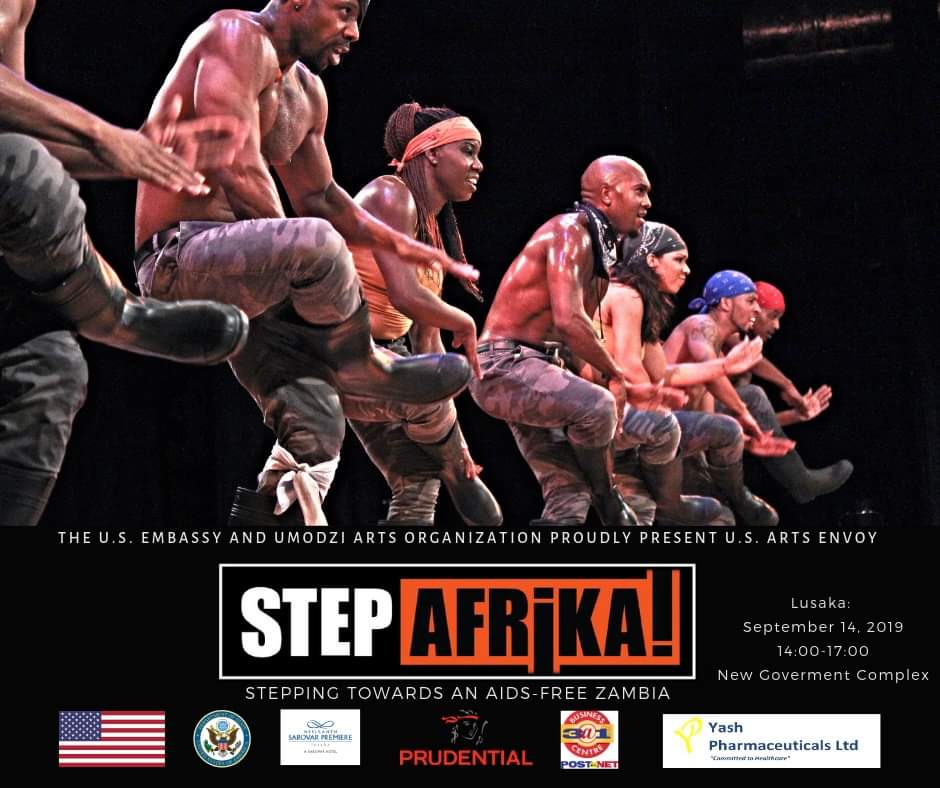 The U.S Embassy Public Affairs officer added that the different kind of dances that will done will demonstrate the close connections between Africa and the United States.
He also disclosed that the Step Africa Dance show in Lusaka will be at the New Government Complex from 14:00hrs to 17:00hrs.
Tickets for the show are going at K20 and can be accessed at Sounds Levy Junction and PostDotNet outlets at Mandahill, Waterfalls and Kabulonga Shopping Malls, he announced.
The U.S. Embassy Public Affairs officer also noted that for American Citizens wishing to attend the show, they should register with the Embassy as soon they arrive in the country in order to allow the consular offer the best help towards the same.