Zambian musician Pilato is back in your speakers with a house influential banger dubbed 'Repent', which was released towards the end of April.
The song talks about the rise in illicit behaviour among Christians and how they try to hide their evil deeds from the public.
Fumba Chama, professionally known as Pilato said his intention was to highlight what God commands.
He believes that Christians should be role models in society and that they ought to obey and uphold all religious and moral values.
"The song is all about usual hypocrisy", he said.
Chama is an activist and his music is a largely broad-spectrum social commentary with generous overtones of contemporary hip-hop mix with other sound genres.
"Am into a lot of things because am one person who speaks my mind on various issues in society", he said.
He noted that Zambia being a 'Christian nation' is highly respected and envied by many countries, therefore, Zambians ought to stop living a pretentious life.
As such, Pilato said Christians are expected to help lead different people to Christ in truth and spirit by simply reflecting on their own lives adding that people need to repent fully and not partially.
He encouraged believers to stop doing things which were contrary to what the Bible teaches.
Pilato said he believed that hope for a better tomorrow lies in the hands of all youths across many societies.
He said teaching youths acceptable moral behaviour in society was one way they could become good leaders as they were a lot of victims of illicit behaviour in the country.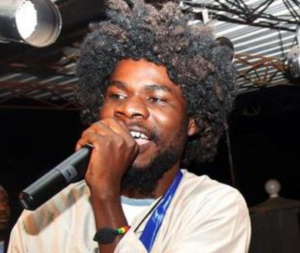 The singer strongly urged people in society, especially elders to set goods example by the kind of life they live to help win more souls for God. To him, the truth is in what the Bible requests of Christians and their lifestyles should show who they are.