Using and posting on social media allows anyone else to connect and be a part of your life, judge, condemn as well as freely speak for or against other's beliefs.
Thandiwe, porpularly known as Commander Grace, sparked social media in Zambia when she posted pictures in which she dressed and posed in unique styles.
Social media users have praised her for having a fit body while others have condemned her for her choice of clothes and accused her of suffering from depression.
I'm not depressed, I just thought it was time to love myself more than I love other people. So I said to myself, let me work on me. You can't love anyone else before you love yourself, said Grace.
Grace said her choice of dressing is a way of expressing her happiness.
She said her favourite accessories are her shoes, which she gets to pair and fashion according to how she feels each day.
Commander Grace, who has both Zambian and South African decent, also wears a baret that once belonged to her late father as part of her style.
She said, however, that she was not yet satisfied with her fashion style as it is still a work in progress.
Grace added that satisfaction will not be attained until she gets to a point that makes her more happy.
She further explained that she enjoys exercising because it makes her feel good and helps her beautify her body.
Exercising is something that I do everyday and it's during that time that I get to meditate and think of my life. I feel horrible everytime I miss a workout, said Grace.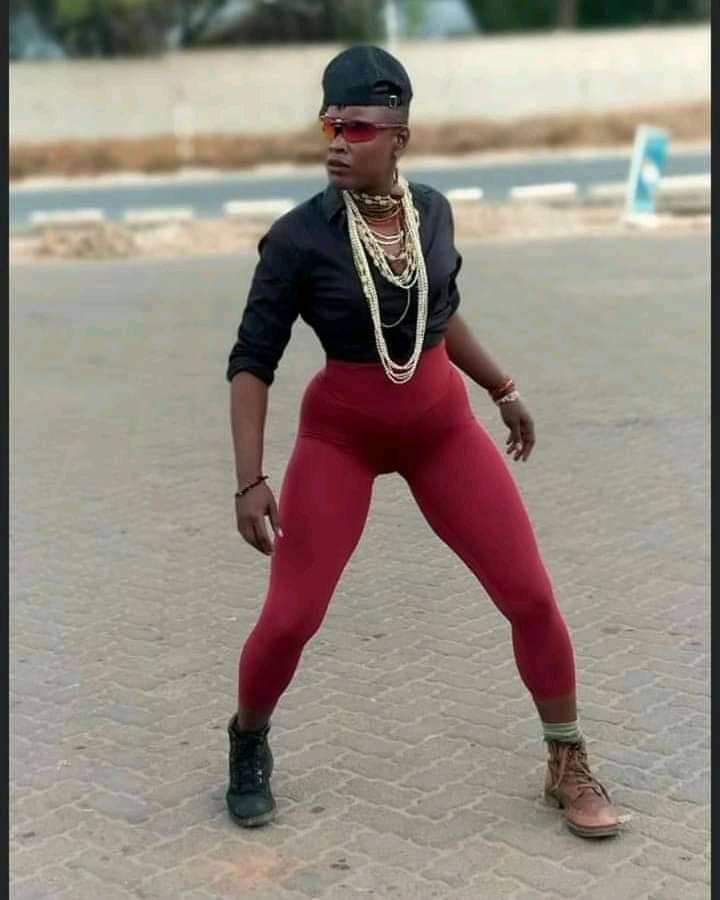 Grace also revealed that she only went up to grade three because she felt she was wasting her mothers money in school.
I decided I was bigger than my books and thought I could use my own knowledge from God to survive. I didn't want to waste my mother's money on school fees, she said.
She explained that she gets her business ideas from meditation as her skills are natural talents that God gave to her.
When you spend time alone, you begin to understand things, and so, I decided to start spending more time by myself so that I could plan my future better, she said.
Grace further revealed that she comes from the same family as famous singers, 'Mwale Sisters', her mother being the first born child and the astists' elder sister.
She noted that people are too focused on her life and creating false stories about her, but believes that everyone should focus on finding their own grace and purpose in this life.
People should learn to mind their own business. I'm okay. It's not important to always want to know what other people are doing when you need to spend that time making money, she said.
She has encouraged her followers to spend more time working and making money and focus more on themselves rather than complain about her.