Zambia's score on the Corruption Perception Index (CPI) has dropped from 37 recorded in 2017 to 35 in 2018 after the release of the new scores by Transparency International Zambia (TIZ).
The TIZ report also indicate that Zambia's rank from the list of 180 countries increased from 96 in 2017 to 105 in 2018.
"Zambia scored 35 out of 100 points and the country dropped by two points from 37 out of 100 last in 2017," the report read.
Zambia is however among the top 20 highly ranked countries in Sub Sahara Africa, with only 17 countries ranking higher and performed better than 31 countries in the region.
The rank of 105 essentially mean Zambia was the 75th most corrupt country from the list of 180 countries in the world.
The top ranked country in 2018 was Denmark with a score of 88 out of 100 and was followed by New Zealand with a rank 87 while the bottom two were Somalia and Syria with scores of 10 and 13 respectively.
Seychelles and Botswana were the highly ranked African countries on 31 and 37 with scores of 66 and 61 respectively.
The 2018 CPI included 13 surveys and analysis was on the relationship between corruption and global democracy trends and it used a scale of 0 to 100, where 0 meant most corrupt while 100 meant perfect ranking.
Meanwhile, TI Zambia chapter president Rueben Lifuka said Corruption in Zambia had reached alarming levels and that it was evident everywhere.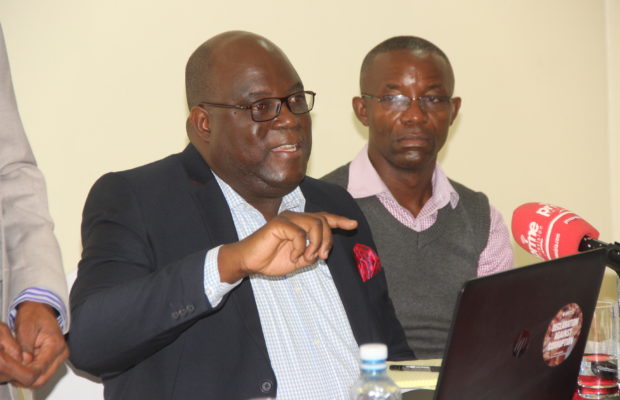 Mr. Lifuka said there were a number of incidences and scandals of corruption cases especially in the public sector such as revelations from the auditor general's reports.
He also said it was evident that corruption was now a major challenge for Zambia and it was time for everyone to do something.
"We should get serious about investigating and prosecuting all cases of corruption, we need strong leadership starting with the head of state and all those in cabinet up to the ordinary man," he said.
Mr. Lifuka also noted that the country had some of the best laws in Africa but there was a big gap between the laws and enforcement.