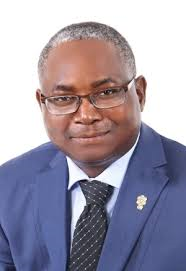 The University of Zambia Lecturers and Researchers Union (UNZALARU) has disclosed that the university lecturers are planning to pass a vote of no confidence against the university Vice Chancellor Prof.Luke Evuta Mumba.
UNZALARU President Dr Evans Lampi said the plan has not been put into effect yet because the Vice Chancellor is never available whenever the lecturers want an address from him.
Dr. Lampi said UNZALARU is disappointed with the actions being portrayed by the Vice Chancellor.
"We are very disappointed by the vice chancellor because he is never here whenever we are talking of issues of this nature and he does this on a monthly basis," he said.
He was speaking shortly after a meeting between the University management, UNZALARU and lecturers held in the university senate chambers.
Dr Lampi further announced that lectures have since put their tools down and will not teach until their salaries are paid.
And University of Zambia Professional Staff Union (UNZAPROSU) also said that they will stop offering their services to the university because of the failure to pay their salaries.
UNZAPROSU President Michael Clement Kaluba said the act by the University of not paying workers on time is illegal and cannot be justified because the University's hands are already dirty.
"He who comes to justice must come with clean hands" he added.
He has since called on President Edgar Lungu to adhere to his labour day promise were he pronounced that the delaying of payments of workers in the country will be a thing of the past.
And other University unions present at the meeting shared the same sentiments with UNZALARU AND UNZAPROSU.
Lectures have not yet been paid their May salaries and were seeking guidance as to when the money will be credited.
Efforts to get a comment from the vice chancellor proved futile as he was not present at the meeting.