INSPECTOR General of Police Kakoma Kanganja says the police will distance themselves from the political debates surrounding the Public Order Act (POA).
Mr. Kanganja said Zambia Police's role is implementing the law and not making making any changes to the current POA.
"Ours is ensuring that the law is followed, so we won't engage in talks and debates about the Act as it not our duty," he said
He however said that there were provisions within the Act that made it challenging for the police to carry out their duties.
Mr. Kanganja noted that the Public Order Act was a piece of legislation that was interpreted differently by people depending on the position they found themselves in.
He was speaking during the presentation of the Public Order report from Zambia police service to the Minister of Home Affairs.
The Inspector General of police said the report was a product of submission from all police departments across the country.
Meanwhile, Minister of Home Affairs Stephen Kampyongo said government had recognised that the Act had become a subject of debate and court amendments over the years.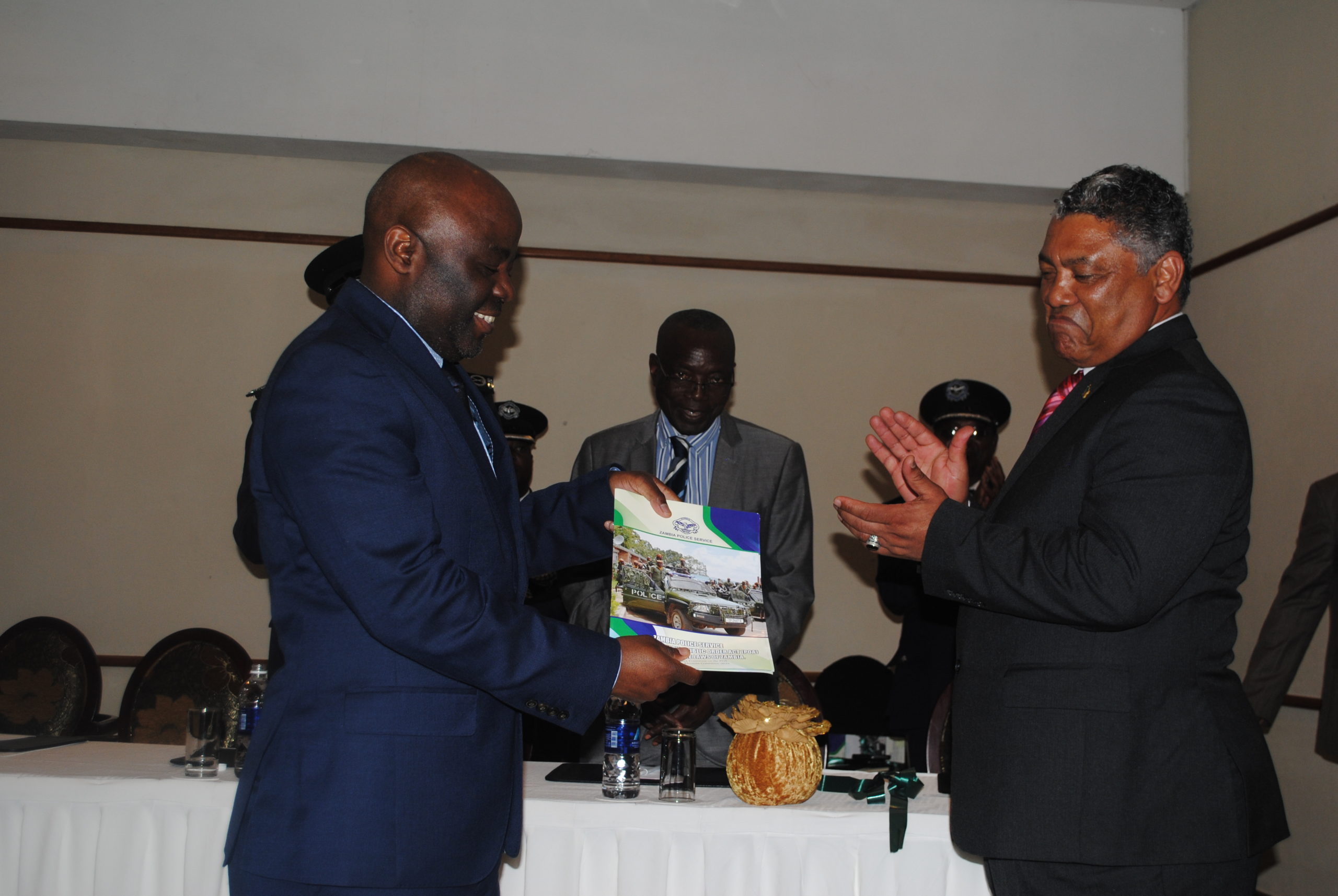 Mr. Kampyongo said the challenges on enforcement of the Public Order Act were related to both requirements to notify the Zambia Police Service as well as the criminal sanctions which may accrue due to failure to notify the police.
"As government we have recognised the need to have the public order Act amended, the last time it was amended is 1996 since its inception in 1955, however, we leave it to the people to make submissions on what they want it to be" he said.
The Minister also called on the police command to retrain police officers in the administration of Public Order Act.
He further called on various stakeholders and interest groups to sensitize members of the general public on the provisions of the POA.
Earlier on, Minister of Justice Given Lubinda disclosed that the Ministry had not received any submission demanding for the repealing of the law.
Mr. Lubinda said all the stake holders who already submitted had only called for revision of some provisions in the Act.
He however disclosed that the submissions will only be presented before parliament in the June sitting because the ministry wanted many people to be involved.