Children's Environmental Health Foundation (CEHF) and Zambia Institute of Environmental Health (ZIEH) have partnered to help in advocating for a Lead in Paint and a Mercury-free environment.
Speaking during a public discussion at Levy Mwanawasa University and Chainama Hills College, CEHF Chairperson Michael Musenga, said the two campaigns were aimed at improving and advocating for children's and public health in the country.
Mr. Musenga said the two organisations were working hand-in-hand in formulating a law that will encourage the industrial standard of lead in paint and a complete phase-out of Mercury in dentistries across the country.
He urged students at the two institutions to be well knowledgeable about lead in paint and the effects of mercury in dentistry.
The CEHF chairperson also took time to encourage the students to utilize the Lead in Paint Free Prevention Week which falls on 20 to 26 October, 2019.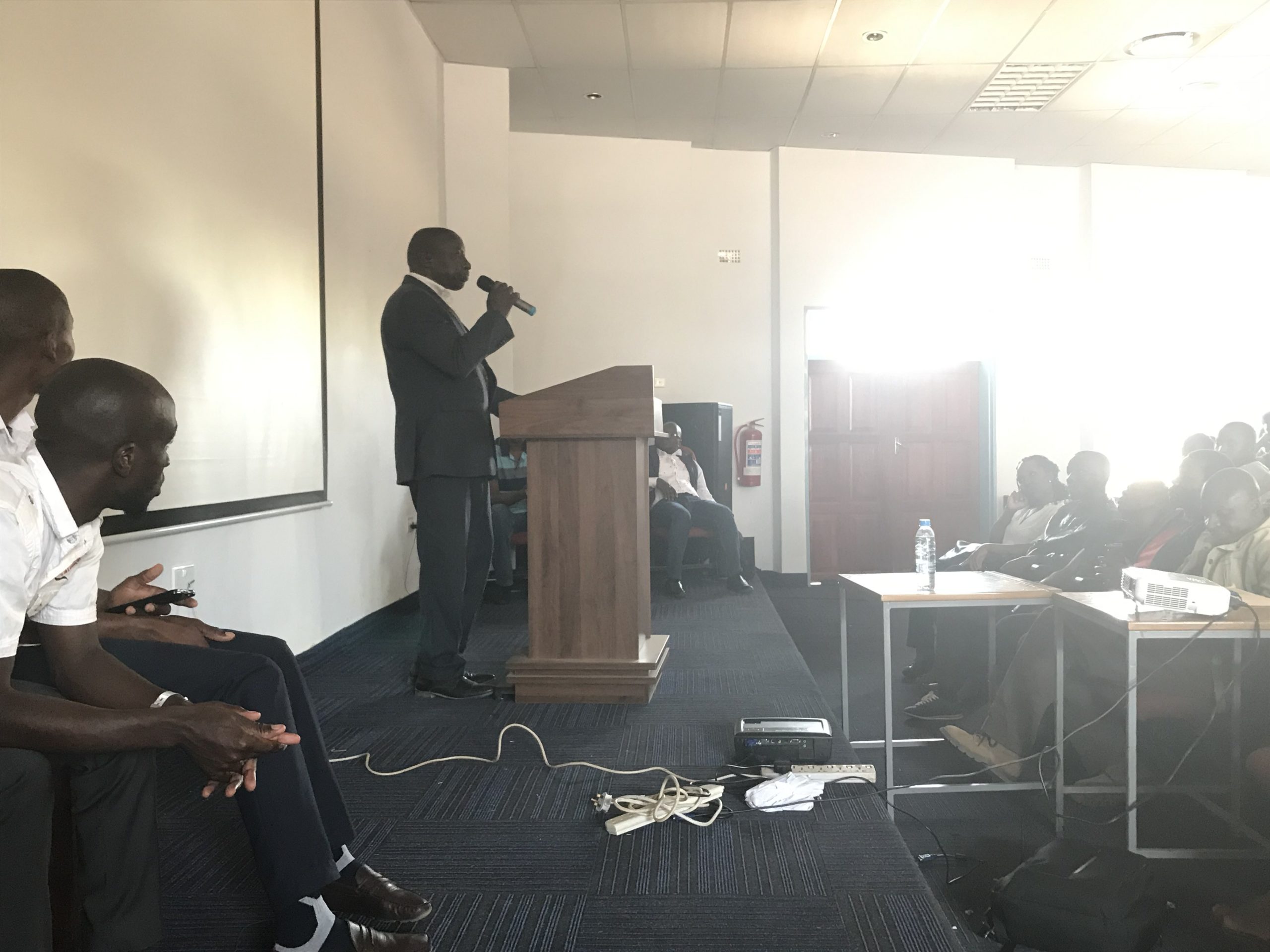 Meanwhile, President of ZIEH Kennedy Chishimba, explained that the institute also had other partnerships whose pillars are to promote community health by providing clean water as part of its sustainable objectives.
Mr. Chishimba expressed that the campaigns with CEHF were targeting young growing children as they were the generation that would go up in price of good health in the future.
He also took time to encourage the students to affiliate themselves with the public and environmental health governing bodies in the country during the public discussion.
Mr. Chishimba mentioned that the affiliation would help in creating professional public health and environmental health practitioners in the country.
And Mr. Chishimba also announced the appointment of Mr. Musenga as Trustee of ZIEH stating that his appointment was based on his vast expression and relevance to the environmental health profession.
The ZIEH President expressed that the CEHF Chairperson's experience, guidance and support would be cardinal to the institute as it champions the agenda of saving environmental; health to greater heights.
From the 20 to 26 October 2019 the international lead poisoning prevention week of action will take place, with a particular focus on eliminating lead paint.
In Zambia the event will take place with the theme dubbed "Government to convene drafting committee to draft a law to eliminate lead paint."