The October fourth University of Zambia (UNZA) riot is arguably one of the worst in the institutions history. One life of a student lost, Vespers Shimuzhila a fourth year, another student Evelyn Choongo, fractured her legs and spine after she jumped from the third floor of her hostel, Several other students lost belongings, in the resultant fire that gutted rooms.
And after the tragedy incident the University announced through its Public Relations manager Damaseke Chibale that the affected students had been relocated to temporal rooms in other hostels. Read more on the UNZA Riot on The Mast Online.
It is more than two months now, since the riot and its subsequent sad incidences. Life in the University is back to normal, at least for those who were not directly affected. However, for those who lost a friend, had a friend sit out of school due to injuries, or had friends lose properties or themselves lose property, the battle to normalcy continues.
Beatrice Namfukwe, a third year Media and Communication Studies student and Miriam Manda a fourth year Adult Education Student were among eight unfortunate female students from October hostel 2, room 21 that was completely devastated with fire that night. In separate interviews with Lusaka Star recently, the two students shared their journeys to recovery that had been marred with struggle.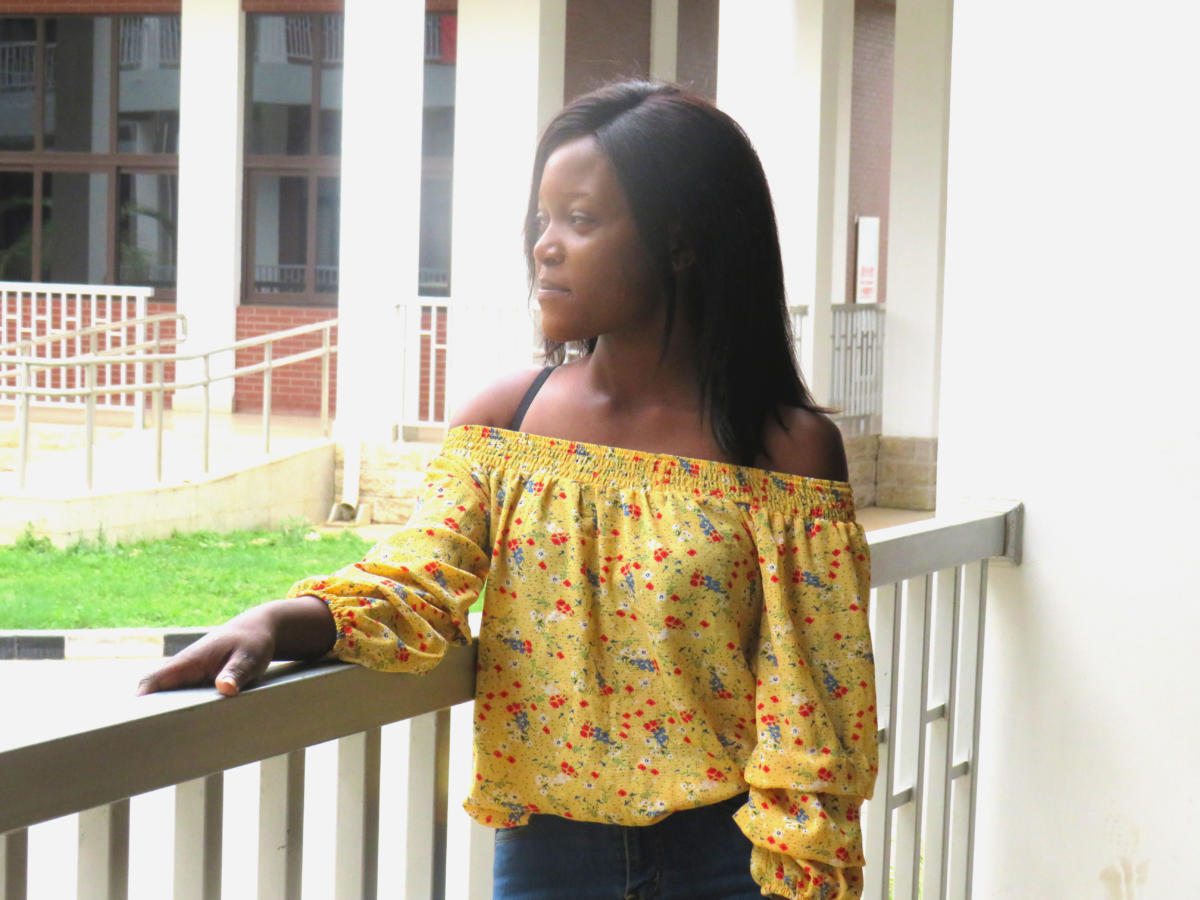 Nevertheless, Namfukwe and Manda both pointed out that help from friends, course mates, some associations within the institution, the general student populace and from their respective churches had gone a long way in their recovery and could not go unappreciated.
For Manda, she recalls the fateful night as being a usual riot day in campus, people shouting and running around. But the atmosphere changed when the police came outside the ladies room throwing teargas gangsters some that fail on the roof of the hostel.
She said there was a space of silence and the girls thought the police had gone. But just when they were getting comfortable, the police returned throwing teargas gangsters and one passed through the window into their room and they all stormed out at once.
"After we stormed out while we were outside, we just noticed the room in flames. I tried to go back to put off the fire with blankets and pillows but noticed the flames were growing rapidly I then grabbed my friends phone and mine and run out," Manda said.
She said the next morning there was confusion and panic, the girls did not know what to do next and resorted to go to the clinic for medical checkups and since then it had been a battle to normality.
But thanks to UNZA Adult Education Association, classmates, and the University students in general donated money that helped Manda for immediate upkeep. She added that the University Of Zambia Lectures and Researchers Union (UNZALARU) and the church also came through with various donations in groceries and blankets.
However, she bemoaned the approach of the University towards the issue that did not focus on the victim's well-being and their recovery but the cause of the fire.
"So far from UNZA management they haven't given us anything. They only called us to give statements. It is either the Law Commission is here, the Human Rights Commission is here or the police are here to ask about what happened. So it is like they really focused on what they wanted to know concerning the fire only." Manda said.
She added that only managed to have her Student Identification Card replaced through UNZA security who wrote her a letter granting permission to have the ID replaced. She said efforts to seek compensation from management had proven futile thus far. Each time she approached management on the matter she was told that there was a board that was in charge of their issue and would get back to them.
She added that it was made clear to her and some of her colleagues that chances were 50/50, they might be compensated or not. But Manda has not lost all hope, she hopes that the matter would be concluded in the best way possible.
For Namfufwe the experience was rather worse, as she could not even go through with the process of getting an ID through the institution's security department.
But the most saddening and chilling about her whole deal after the tragedy, was the seemingly lack of interest and sympathy from the relevant authorizes who were supposed to lend a helping hand.
For me in this journey have seen how people cannot have interest for other people, otherwise it is only faith in God that we are standing here. For instance the UNZA security got our statements after the riot and lost them, who does that for such a huge issue? Namfukwe wondered.
She added that since the incident no one from the University top management had spoken to them directly instead they were left in the hands of UNZA security who seemed not to know their job right.
Similarly, Namfukwe attributed her strength to pull through the trying moment to help from course mates, her church, UNZALARU and friends.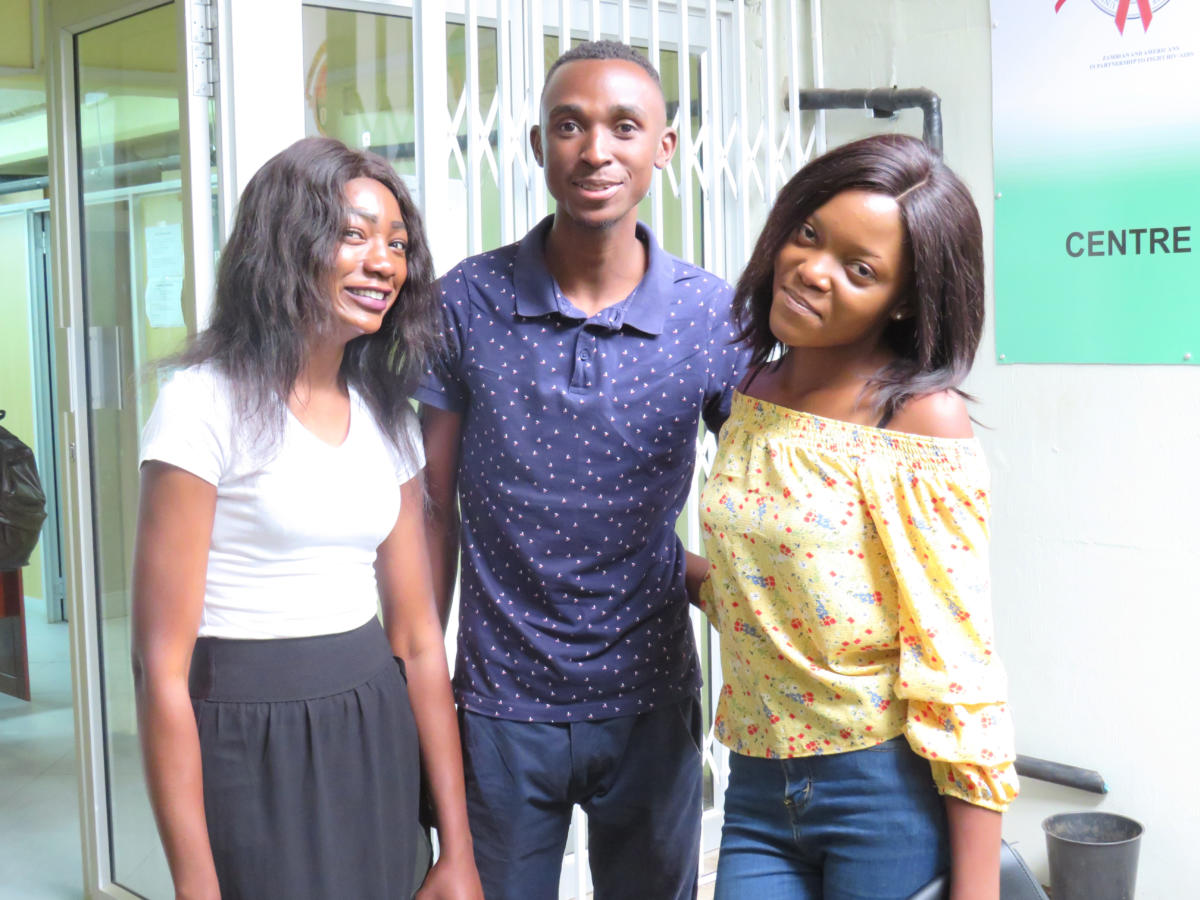 "The women of UNZARULA gave us some groceries, my class gave me about K1000 and my church through our pastor also gave me money I used to buy blankets," She said.
Going forward, Namfukwe appealed to government to be transparent in communications affecting students and address them regularly to avoid incidences such as riots at the institution.
Asked what she expected of the newly re-instituted students union at the institution, Namfukwe was not shy to make known her number one expectation. Read more on the Re-Instituted Students Union on Zambia Reports.com.
"The union must make sure that we are compensated," she responded firmly.
She further urged the Student Union to avoid getting aligned with political parties but purely represent the interests of students.
And commenting on the matter of compensation UNZA Public Relations manager Chibale said investigations into the cause of the riot were ongoing and no compensation would be given not until the one responsible was determined.
He said the one responsible for incident upon being determined would then take up the matter that would paying up for any damage done to the students.
"For now nothing can be given that is why we gave the affected students temporal accommodation whilst the investigations are being conducted," Mr Chibale said.
He could however, not give a time frame as to when the investigations would be concluded stating that a number of factors were involved in the process.