University of Zambia's Psychology Association (UNZAPSASS) hosted the first ever speed dating event at the university's library basement last Friday.
The main purpose of the event as explained by one of the organizers, Mambo Mumba, was to set up an environment in which men and women can interact within a limited time frame.
"Basically, the idea behind the event is to setup an environment where men and women can relax and enjoy. The interaction is about enjoying their energies and presence whilst conversing," he says.
Mr. Mumba also explained how the arrangement works.
"There is an equal number of males and females, and each person is given a number. The females are seated on desks, and are given an opportunity to talk to each guy for only 3 minutes," he narrates.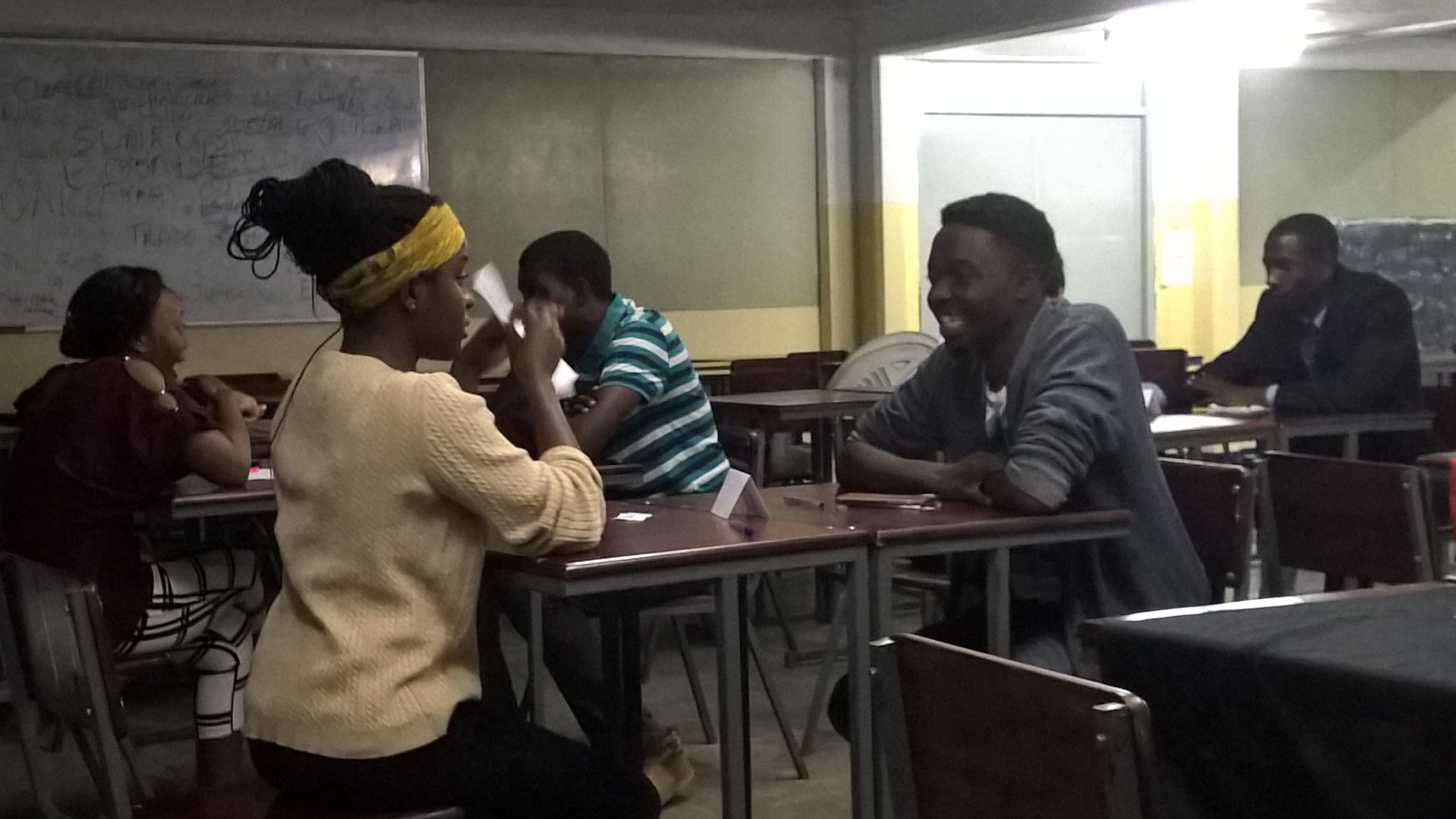 He further explains that the participants indicate on their cards if they are interested in their 3-minute encounter or not. Once the exercise is complete, matches are made between the boys and girls that indicated interest in each other.
The numbered tables were cautiously arranged to allow participants to easily move around and interact with the next person and each one was given a number to be recognized by the opposite sex.
Participants were visibly enjoying the experience despite the limited time available. After the completion of the speed dating, participants were treated to an open mic segment.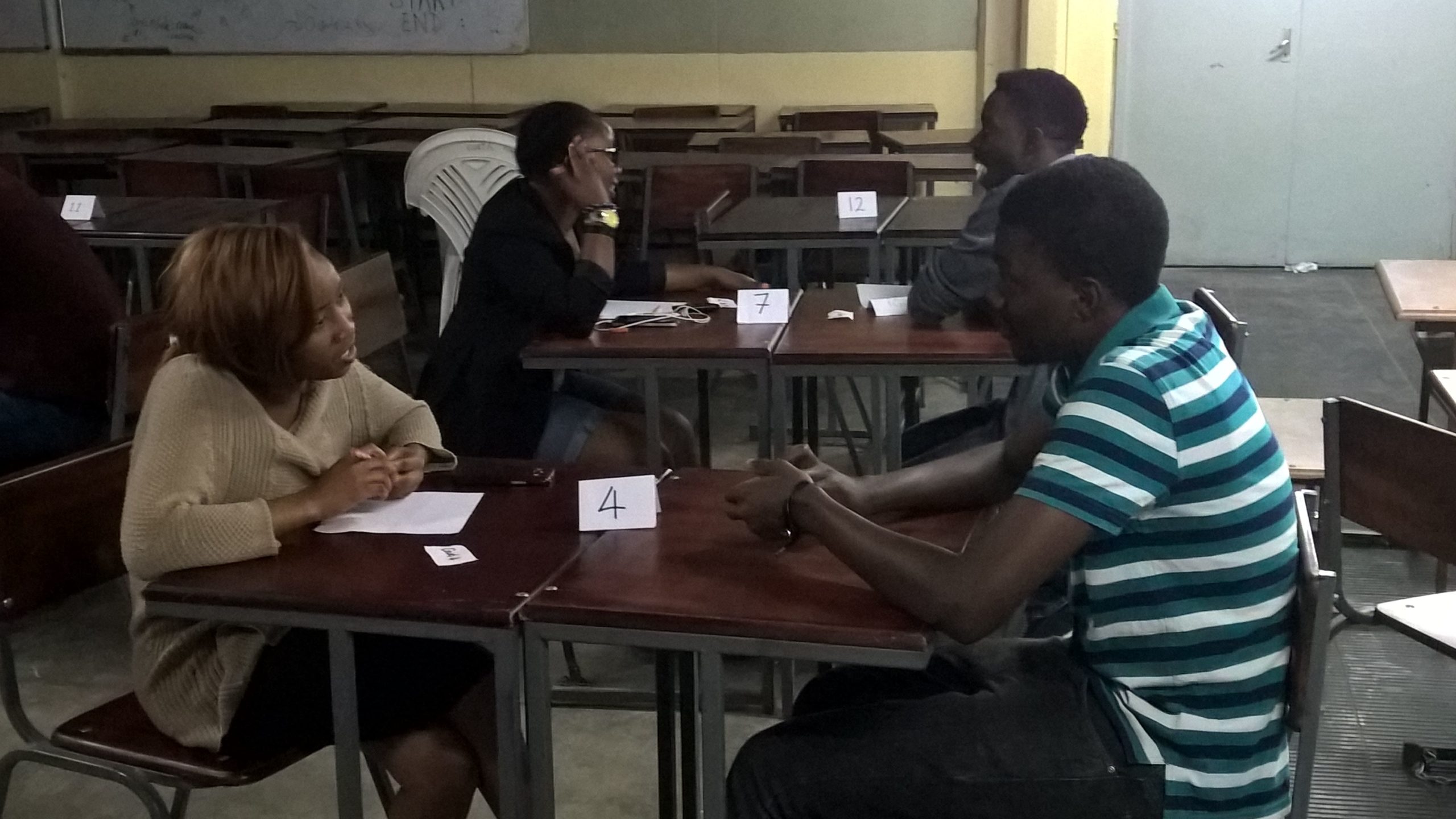 And UNZAPSASS President Kalobwe Chinyata explains that the idea behind the speed dating event was to carry out an experiment.
"We as social psychologists believe that the amount of time it takes for someone to make a first impression is roughly 3 to 5 minutes. So we decided to apply what we learn in class in a practical way, to see how people will respond," he says.
The president noted that the experiment was a success, and as such, his associated had plans of making the speed dating event into something bigger, that would incorporate the general student populace.