Youth trend are part of an environment pertaining to information that is known as youth marketing, which is rapidly evolving and interconnected with the evolution of transmission systems and content quality.
With the contemporary view of marketing focusing more on finding lasting solutions to the unlimited preferences and tastes of customer, youths have opportunities to earn a living by using their innovative and creative minds to create sales for other business entities.
This week, Lusaka Star Publication took time to interview two brilliant pioneers of an innovative integrated communication agency, Geek Media Limited (GML), a firm provides customers with media and marketing related solutions.
Twaambo Simbyakula, who is a Bachelor's Degree graduate in Marketing from Mulungushi University and Diploma holder in Public Relations (PR) from the University of Zambia teamed up with Luke Lumano, a Fourth year student at the latter institution to establish GML.
Established on a mission of utilizing strategies, behavioral insights, creativity and technology to create transformational business growth for clients, Twaambo opens up on the birth of Geek.
"My desire has always been to start up a PR/marketing company as a long term goal and this can be demonstrated through my selection of courses and the nature of jobs I have worked," Twaambo disclosed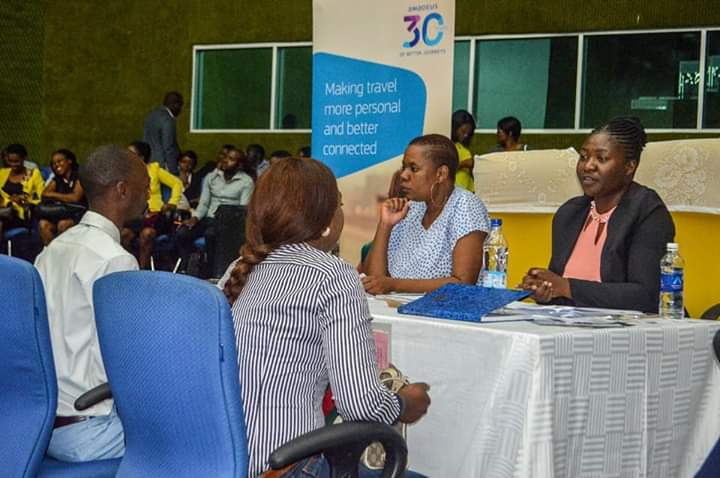 Despite some initial low confidence levels and postponement based on to start up the firm when she gets her Master's Degree, Twaambo finally made a decision to register Geek in July 2018.
Twaanbio added: "My decision to set up Geek was intensified after having been jobless for about a year, having attended several job interview that turned out to be either unsuccessful or of little remuneration."
She said the 'Geek' was chosen to be the brand name for the company because the service offered involves constant brainstorming, coupled with relentlessly finding new ways to do things as well as integrating them with already existing ones.
In the quest to be the go to agency for outstanding, creative business growth initiative that work, the company proprietor, Twaambo believes she needed to be bold to foster her dream.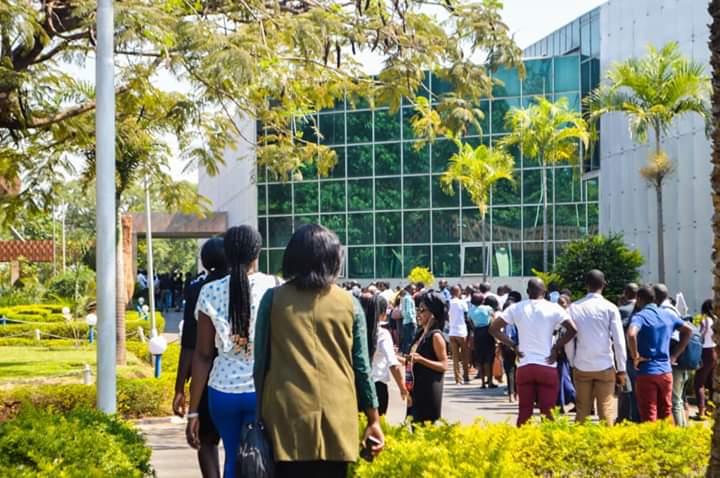 Twaambo illuminates that the company's finest moment was when they organised a Job Fare 13th October 201 held at Mulungushi International Conference Centre that saw several corporate entities among them, Manzi Valley, Texila American University, Country Chicken and youths in search for employment.
'In our initial plan, we only expected not more than 500 people to attend the fare, but we were astonished to see over 1000 people who cued up to interact with their prospective employers,' Twaambo added.
And in spite of these high moment, company co-founder Luke Lumano disclosed that Geek, like any other starting firms faces challenges of brand awareness.
Luke however boasts that the company has managed to have an advantage to overcome challenges associated with cost of operation as the company tries to undertake marketing projects that fund themselves.
'We come to our customers with a solution when we identify their problem which will fund our operations, logistics and eventually earn us profits because attaining profits is the end benefit of every profit-making organization,' he said.
He added that the firm seeks to build long-term partnerships rather than doing single, quick-turnaround projects and is poised to be the uncontested leaders in marketing consultative industry.