Life is far too short for you to live doing something you don't love doing. In this country, that is a philosophy that is hard to live by considering the fact that you have a limited amount of career options. Engineer, Accountant, Doctor and Make-up artist. The last one did not make the cut did it?
Make-up is a growing industry that is still downplayed in our little developing country. However, this stance has not stopped artists such as Bwalya Nawa, that have taken their passion to the big screen of international movie productions – The Avengers. It is artists like these that have inspired our generation to live out their dreams.
21 year old Inutu Saasa, a 3rd year Education Management student has taken it upon herself to commit to her dream to be a make-up artist.
Inutu is Zambia's local mobile make-up artist who is not afraid to show the rest of the country how valuable her skill is. Surprising to most, she never started out as a person who had the desire to do make-up.
In an interview, Inutu recounted how she has been raised in a family of confident and vibrant parents where she was encouraged at a young age to chase after what she found fulfilling. She discovered in 2015 that her fulfillment was in make-up.
"My Dad has always encouraged me to do what made me happy. He encouraged me to start taking videos of myself in my spare time and it was during that time that I came across make-up videos on YouTube and I knew that I could do what I saw those artists doing," she said.
She added that she began to stifle this desire by buying and selling small make-up products around her neighbourhood. She eventually raised money to buy herself the products that she needed to begin teaching herself the basics. She later discovered that she had an eye, for the eyes.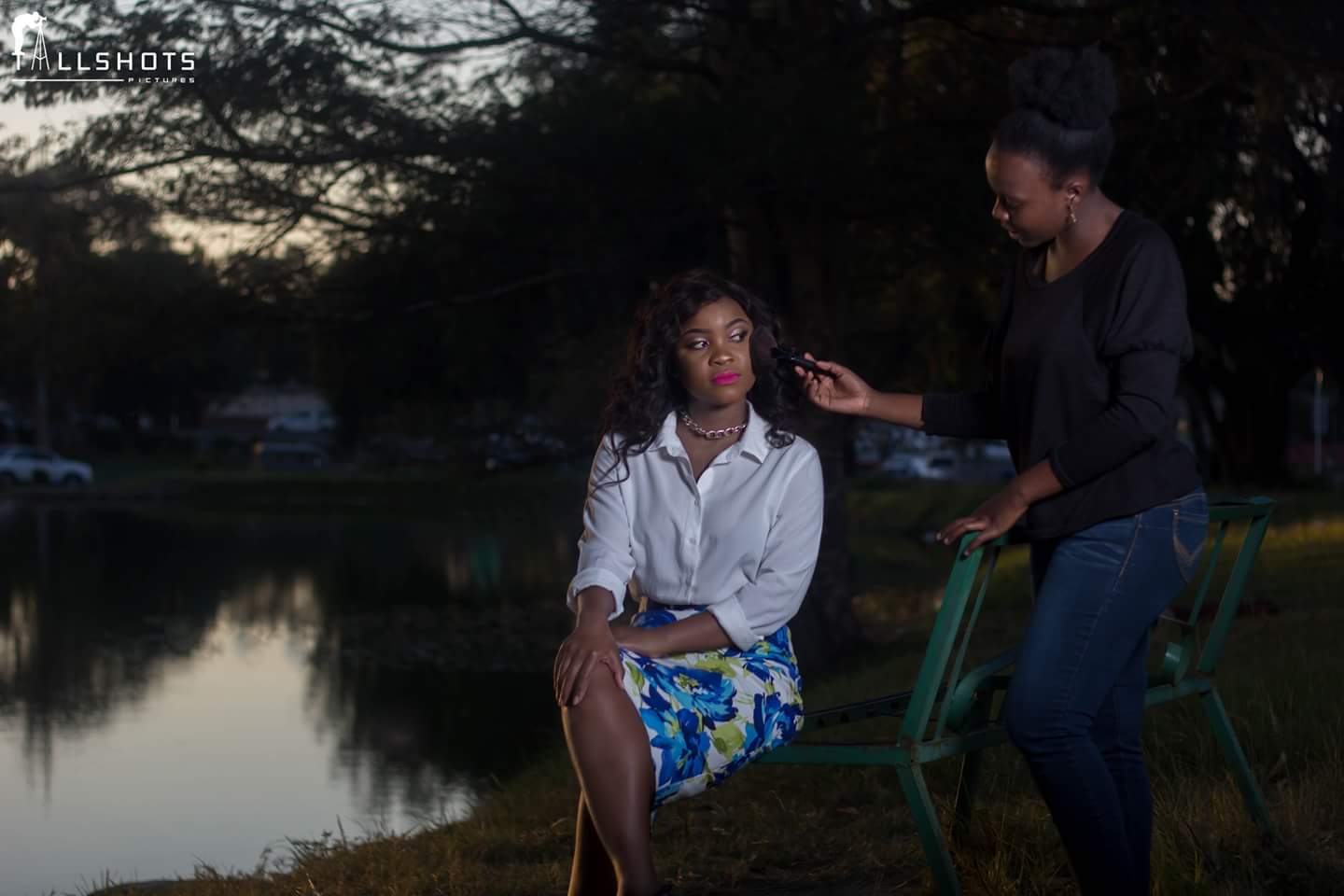 "My eyes are my favourite feature on my face and I love to make it dramatic with make-up. That's my signature. I love a dramatic eye," she said.
Inutu then began to focus on bridal make-up and went further to make a name for herself in make-up. Working with photographers, Dew Media and Fernando Mukosha's Tall Shots, Inutu found ways to show what makes her speciality in make-up so unique.
"I love how she accentuates her make-up. It's natural yet bold and daring. It's definitely a nice touch to my photography," Fernando Mukosha said.