Zambian uprising musical stars Robinson Mumba popularly known as 'Queency-Wizzy' and Gilbert Zimba also known as 'Gizzy-More' have formed a musical group called 'Yugo' .
The duo got inspired to start doing music after becoming good performers of Rhumba music, after completing their Secondary School in 2004.
''We used to perform and mime to rhumba music, through miming, people appreciated our performances. We then recorded our own song which gave us hope to do other songs and that was the beginning of our music journey,'' they said.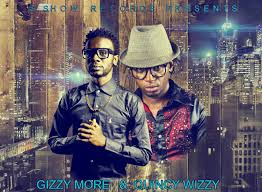 'Qeency Wizzy' and 'Gizzy More' previously worked together as a group but used different names, with time they decided to use 'Yugo' as the name of their group.
The duo decided to use one name in order to get easy recognition in the Zambian music industry. The name 'Yugo' was given by the Zambian dancehall musician Petersen.
''It was very hard for people to know us because we used two names, others thought we are solo artists while we considered ourselves a group. Petersen later mentored us to come up with the name 'Yugo' as our recognition.'' they said.
The talented Zambian uprising artists are not only entertainers, but song writers and music producers owning and managing G-Show Records.
In 2016 'Yugo' dropped their debut album called 'Ready to Mingle' featuring Shenky, which had hit songs like 'wabashani' featuring Roberto and Macky 2, 'Kaya chinalengesa' featuring' Cyria Dollar.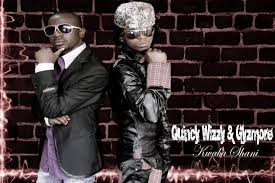 The 18 track album featured a lot of Zambian hit makers like 'Israel' aka Exile, Macky 2, Shenky, Petersen, Roberto, yellow-man among others.
The artists are currently working on singles and videos but are set to release their new album.
The Rnb ,Hiphop and Gospel group is locally inspired by Zambian Legendary hit maker 'Exile'. They have released a new single featuring a newly signed member of X.Y.Z 'Daev' for the year 2017.
'' We however, don't have a manager, a promoter and a music distributor, so it hasn't been easy for us to push our music and to get musical shows and that is a major challenge for us'', they said.
Under their Studio 'G-Show Records' , the duo has signed 'Cyria Dollar' a female Hiphop rapper and 'Nicolas' a Gospel musician. 'Yugo' further wishes to do a collaboration with 'Maureen Lilanda'
Yugo further advised their fellow upcoming artists to believe in themselves and to keep pushing their music and also thanked Zambians for supporting the music industry.