Unlike a typical day at the University of Zambia (UNZA) that sees students rushing for lectures, October 23, 2019 concluded differently and amusingly.
Announcement that the first ever boxer festival, dubbed "Zambezians Boxer Festival 2019," would be held at the university piqued a great deal of curiosity.
Interestingly, the festival was aimed at building self -esteem among male students on the Great East Road Campus.
The social interaction among male students was characterized by activities such as singing, dancing and posing for photos in boxers
Speaking in an interview with the Lusaka Star, one of the participants, Simbarashe Chigora, said the initiative was meant to build self-confidence and serve as a stress reliever ahead of the exam period.
The festival was basically a celebration of self, especially as gentlemen, because the issue of self-esteem seems forgotten. Therefore, we organised the event so as to show off to the world that we are proud of who we are and have our self-esteem intact.

Chigora said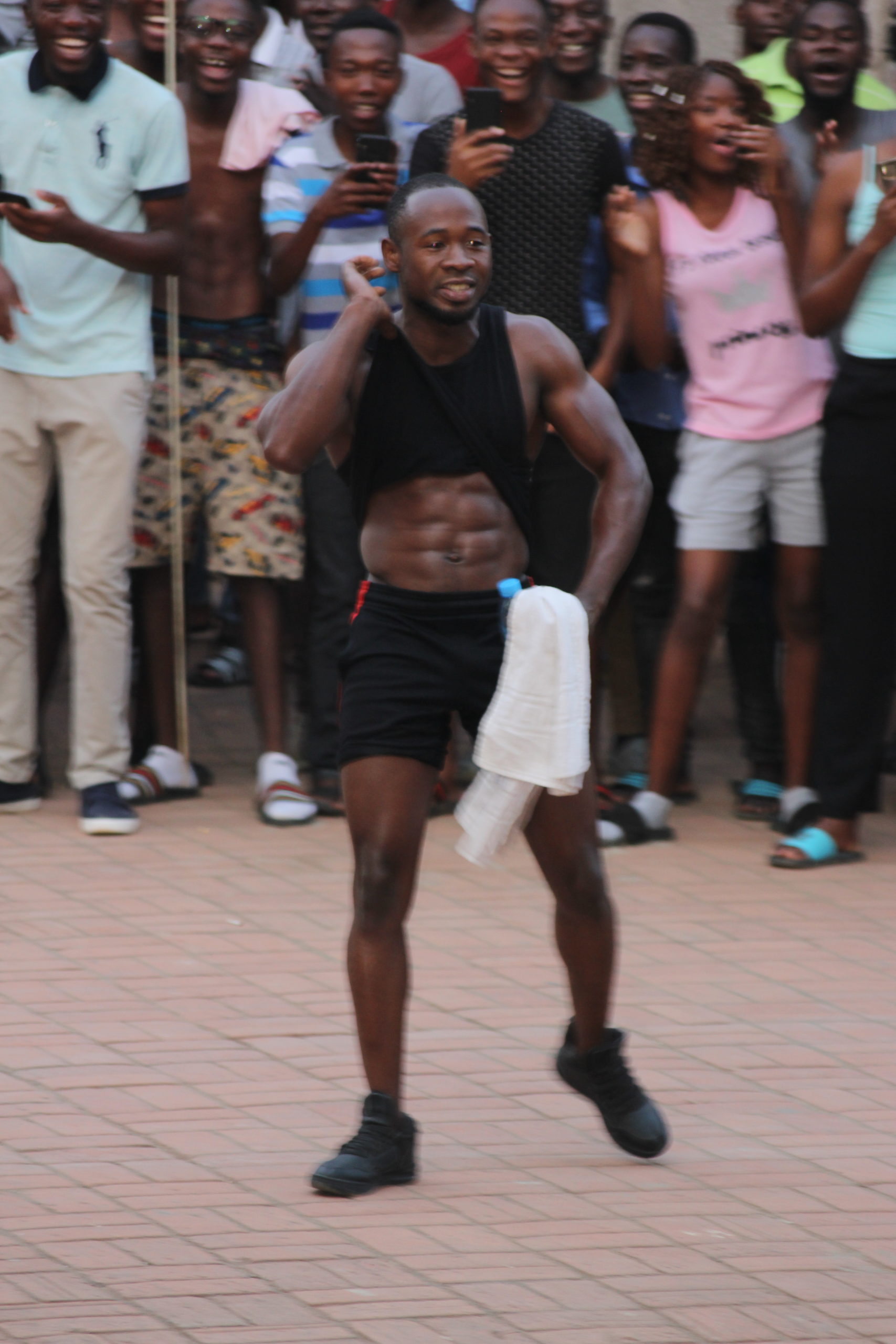 Chigora said the festival gave an opportunity to students to have fun at no cost.
"Because there are people who can't be who they are. We wanted to give them an opportunity to be themselves and real. Moreover, we are in a summer season and it's not every student who would manage to go out for an outing because of the school pressure as well," he said.
Meanwhile, Copperbelt University (CBU) Students last month exhibited a similar event called the "Bungwe Walk," in which male students parody their female counterparts behavior and dress code.