The Zambian female dance-hall duet 'Davaos' are ready to dominate the music industry with their outspoken music following their selection in the Ballantine's True Music tour competition.
After their nomination for best female upcoming video in the Born n Bred Awards 2015, the duo have continued to entertain many with hit songs giving them major recognition which has helped them scope a big deal as one of the Ballantine's Music Tour competitors.
In an interview with Lusaka Star, the dance-hall queens revealed that the opportunity did not come to them on a silver platter but rather as a result of making sacrifices and staying determined for over four years of doing music.
"We were picked through our hard work, Ballantine's loved our music and saw a big potential in us that can add value to the Zambian music industry and Africa at large," they said.
Davaos also explained that being in the finals against some of Zambia's biggest artists such as Bombshell and Jae Izzy shows that they are on the right path and people connect and enjoy their music.
"It has been an awesome experience working with our fellow contestants and we all have one common goal and that is to better our music industry, and this opportunity has enhanced our music career and made us consider aiming to do projects across borders," the duo said.
The duet also revealed how working under the mentorship of one of Africa's big stars, D'banji has allowed them to have a greater understanding of music and the entertainment industry which helps them stay focused and continue to make music that will introduce Zambia to the world
For you to be the best, you must learn from the best and that is exactly what is happening to us,D'banji may not be the most happening artist right now but we all cannot run away from the fact that the Coco Master has achieved a lot, and it is from the same experience we will learn something and it will be of good use to us, Davaos explained.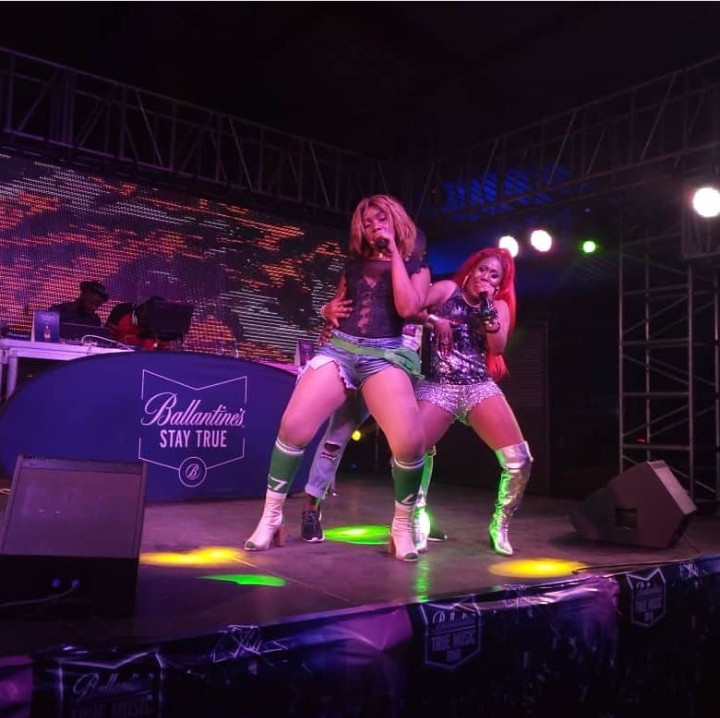 The Ballantine's True Music Tour sponsored by Ballantine's Scotch and whiskey has been taking a stand for True Music in Africa by protecting, promoting and progressing music that matters, wallowing artists to win amazing prices such as a music video worth k70,000, endorsement as Ballantine's Whiskey brand ambassador and many more yet to be revealed.