With the upsurge of story-writing in Zambia, the "Tell Your Own Story" Literary Awards have returned for the second edition with fifteen categories.
This year's awards will include categories such as; Romance, science fiction, action, novella to mention a few.
In an interview with the Lusaka Star, Concept Initiative Developers (CID) Zambia founder Gift Phiri explained how the awards were an initiative to help upcoming writers in the country realize their writing dream.
He said the culture of writing in Zambia has taken progression thus it should be held with prestige as young people are on the front line to improving the literacy agenda.
"We are here to help both the young and older generation become what they aspire to be by creating such an award giving ceremony. The awards this year will also be graced by an eight-year-old author Nsale Nathaniel Mpolele," he said.
Phiri said the event was cosmic as it looks into growing untamed and untapped talents among the younger generation.
He revealed that in the first edition ,CID bestowed awards on thirty upcoming talents whose works were published.
Phiri advised untamed Zambian authors to apply for this year's awards and have their works reviewed by renowned authors in the country.
"We want Zambian authors to have writing as a career and be in a position create jobs for others through entrepreneurship thus anyone eighteen years and above should take this opportunity very seriously," he added.
The CID Founder also revealed that after the applications close, there will be a panel of literature reviewers who will evaluate the entries for each category on multiple skills such as the author's ability to engage the reader, the dialogue, the story-telling ability and more.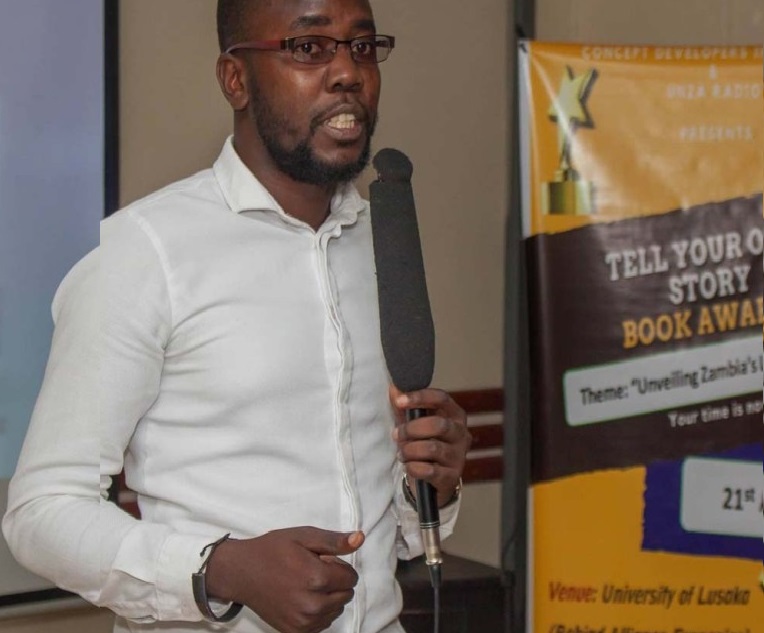 He exclaimed that the response from the number of applications received so far is overwhelming and that it indicates how many Zambians want to be heard through writing.
Just as there are music awards to help rising music artists gain publicity and grow their talent, the Tell Your Own Story Literary Awards are a great way to help kick-start one's career as an author.
The awards were launched last year by the Concept Initiative Developers (CID) Zambia to document indigenous stories and promote the literacy industry in Zambia and this time, they have returned to spread the literary essence all over the country.
The event falls on April 26, 2019, submission for applications closes on April 9, 2019.