The Motor Sport Association of Zambia in partnership with Alliance Motor Rally held its second national challenger last weekend on 12th and 13th of May 2018 respectively in Lusaka west.
Zambia Motor Sports Association Assistant Media Officer Stanford Chiwone said the motor competition was supposed to take place on the 5th and 6th of May in Chisamba but was postponed to the following weekend due to the outbreak of foot and mouth disease in the area.
The competition accommodated 20 drivers during the qualifiers stage on Saturday's event which took place at mimosa center having 12 drivers qualify to the final round.
The 12 drivers had their battle on Sunday in a 94.5 km competitive distance at Parayz Game ranch in Lusaka West in which Jassy Singh and his co-driver Sajid khan emerged winners of the competition.
Jassy Singh finished second in last year's competition in which his brother Muna Singh took the day.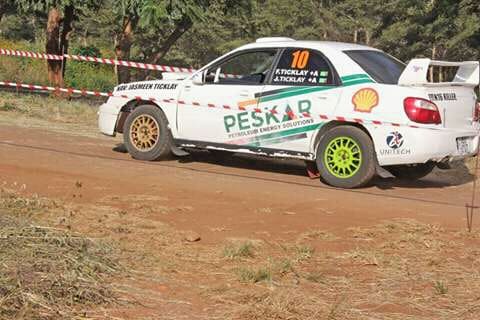 However, Muna Singh didn't participate in this year's competition owing to his invitation Tanzania for another motor competition.
Farook Ticklay and co-driver Jasmine Ticklay took the second position and the third place was scooped by Mohammed Essa and co-driver Greg Stead.
Chiwone explained that there was no monetary incentive for the motor sport competition apart from trophies but the winning teams got free accommodation curtesy of Chaminuka lodge.
"Chaminuka lodge offered the winner and his navigator three nights each with their spouses while the team that took second position were given two nights each and the team in third position were took a night each," Chiwone said.
Chiwone who added that the Motor Sport Association names their events after the main sponsors of the competition, Revealed that they have recently partnered with Alliance motors.